Check It Out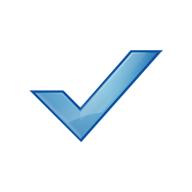 Beginning with 2014-15 school year, PATINS went online with all Lending Library forms. In doing so, we are able to streamline data collection for the State and expedite your shipment(s) for your student(s). Please contact the NW PATINS Lending Library staff if you need assistance completing the form.
PATINS LOAN REQUEST FORM (opens new window)
http://bit.ly/Llrequest (opens new window)
To meet state data collection needs, PATINS must require that anyone borrowing equipment and/or materials from the PATINS Lending Libraries complete an evaluation. A borrower will not be allowed to borrow any additional equipment and/or materials until an Evaluation is completed and returned for each loan. This short evaluation is required for each item borrowed from the PATINS Lending Library. The information you provide also helps us offer better recommendations about equipment for future users. Thank you.
PATINS LOAN EVALUATION FORM (opens new window)

http://bit.ly/Llevals (opens new window)
New equipment and software are added to the PATINS Lending Library throughout the school year. All PATINS loans are for a 6 week loan period to K-12 schools throughout the state.
The RUBY HD combines high-definition camera technology with a lightweight body to bring you crystal-clear images in a small package. The 4.3-inch screen and built-in LED lighting provides magnified high-contrast images with no distortion. Its streamlined design means it can slip comfortably into a pocket or purse, giving you easy access to photos, prescription labels, and much more. The RUBY HD is easy to use and has advanced features that can make you even more independent.

Prodigi Duo 2 in 1 Electronic Magnifier 20" is a unique Personal Vision Assistant that incorporates both a table-top magnifier and a hand-held magnifier in one easy-to-use package. It includes a lightweight, portable 5" HD magnifier with a touch screen, that docks right into the table-top unit. It has Touch and Tap™ controls: no X-Y table or bulky knobs to turn. Diamond-Edge Text™ that can be magnified as much as needed without loss of image quality. You can switch from reading documents to listening to them, with the tap of a finger. This device allows you to Store photos and documents to take with you wherever you go.

Braillenote APEX BT 18 Braille Notetaker contains built-in options are at your fingertips to access Web pages, download e-mails or retrieve files from your network. Individuals can enjoy the convenience of wireless accessories and connectivity to keyboards. Printers, embossers, hard drives, flash drives and more, can easily connect to one of the three available USB ports.

Proxpad Deluxe Pkg Tangible Object Card 30-Deluxe Pkg can be used with individuals with limited hand function and/or visual impairment, using the ProxPAD™ choice maker in creative ways enables them to make meaningful choices and play.

The Tobii PCEye is a peripheral eye tracker that enhances computer accessibility with the speed, power and accuracy of gaze interaction. The device replaces the standard mouse, allowing you to navigate and control a desktop or laptop computer using only your eyes. The PCEye runs on standard Windows computers, allowing you to work with any application that is normally controlled by a standard computer mouse. Surf the web, connect with friends online, play games, Skype, use environmental controls to turn on the lights or TV and even make spreadsheets and documents by using your eyes.


The Motiva Personal FM System reduces background noise and maximizes listening by wirelessly broadcasting a speaker's voice, audio program or simultaneous mix for all participants to hear. This system also features a receiver with a sensitive environmental microphone, giving the listener more flexibility on what they want to hear. By turning on the environmental mic, they can listen to a nearby classmate speak more clearly. Ideal for classrooms, small group listening, employee training, consultations, or any environment where listening can be difficult.

Brailliant 32 display from Humanware is designed for extensive reading with the full comfort and intuitive display navigation of HumanWare's signature thumb keys.

The Mountbatten Learning System has been designed to introduce students to Braille literacy in a fun and inclusive manner. Its versatility as both a teaching and a writing tool makes the Mountbatten the ideal choice for students of all ages, from pre-school children at the very early stages of Braille instruction to high school students looking for an efficient way to produce mathematical equations and other Braille materials.

Accent™ 800 offers advanced functionality and user-friendly features, making communicating fast and easy. It is the smallest and most portable PRC device that offers Unity®, the proven language system from PRC. Accent 800 is preloaded with Unity the proven language system from PRC, and offers built-in support resources for users and clinicians, including a Context-Sensitive Help function. With the Accent 800, users can communicate freely at home, in the classroom, and in medical environments, and participate in personal decisions and vocational pursuits which enhance quality of life.

The Tecla Shield DOS™ is a wireless device that enables switch access to iOS, Android, Windows, OS X or Linux using your adapted switches or driving controls on your powered wheelchair.

Beamz Interactive Music System is a universally designed laser controller that gives users of any age, physical or cognitive ability instant access to hundreds of musical instruments, sound effects and songs.

Clicker 6 is the child-friendly writing tool that enables students of all abilities to significantly develop their literacy skills.


---