Bev Sharritt, Specialist
Specialty Areas:

Blind/Low Vision, Issues

Concerning AEM and AT in

Indiana IEPs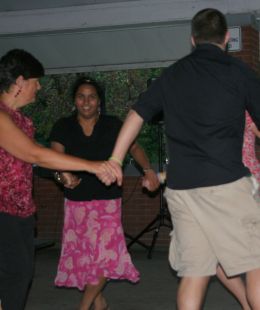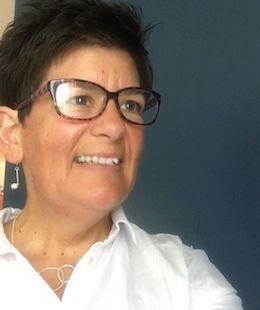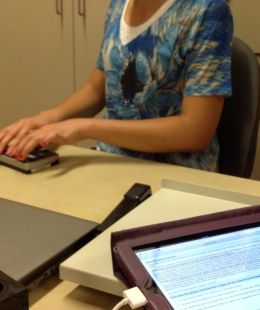 Bev Sharritt fell into the Blind/Low vision teaching field when she shared a doughnut with her future mentor at a long ago genetics conference for biology teachers. She studied at Purdue University (biology education), Butler University (blind/low vision) and Salus University (orientation and mobility). She has worked at the Indiana School for the Blind, and as an itinerant teacher for the blind. Her focus for her students has been on independence in the NOW, and she feels privileged to see the continuing spectacular changes in technology that bring access for students with blindness, and their sighted peers—side by side. Her favorite thing is to cook a big meal for friends, family and strangers, and listen to the talk that happens around the table. Specialty Areas

Blind/Low Vision

Braille translation, literary, Nemeth code, and Braille music

Braille instruction

AEM discussions related to the IEP

Electronic materials Accessibility

Secondary Age Transition

Pie

Experiences

PATINS Specialist

Teacher for students with blindness and low vision, 16 years

Secondary science teacher, Indiana School for the Blind and Visually Impaired

Orientation and Mobility Specialist, 4 years

Biology teacher

Digital Rights Manager




Services available:

Direct consultation for technology specific to blindness and low vision, including Braille access technology

Trainings for AEM (accessible educational materials) including digital textbooks, novels and readers including DRM (digital rights manager) access to ICAM materials

Trainings for drafting IEP's that include access to electronic media


Consultation for assistive technology evaluations




Trainings for technology specific to orientation and mobility




UDL classrooms that include access for visual loss; multisensory instructional methods.

Upcoming Trainings:

TBA



Have a specific training need, or need a training that is at a more convenient time? Email Bev

to tailor one to your needs!





Stories from the road. . .


I am privileged to meet with talented teachers and rock-star parents working with students who have blindness and low vision. Here are some brief glimpses into their stories:

8/19/16: "Sometimes you just have to get through Monday to get to Tuesday. . ." J.D.L. This is one of my favorite quotes from one of my students who has autism and blindness when I served as a teacher for students with blindness and low vision. I am just beginning this position, and, so far have traveled to meet a couple of TOBLV's in the throes of the intensity of those first few weeks of school. You are at your busiest, putting equipment in place, delivering materials, conducting in-service time to staff, and settling in students in new environments. When I see you, I am hoping you are taking some of J's advice to heart and dealing with each issue one moment at a time.


Post Your Story: (opens new window)


Do you have a story about technology bridging the gap for yourself, or someone you serve who has blindness or low vision? Please share your challenges, insights, and victories in this space.