Julie Kuhn, Specialist
Specialty Areas: AAC, AT Team Development, Orthopedic Access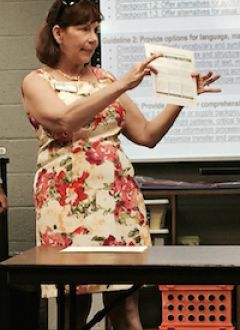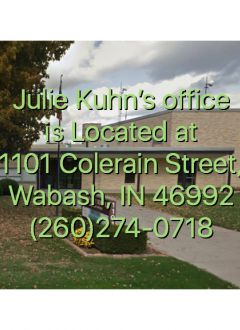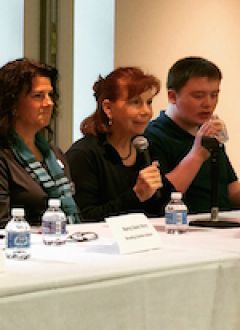 Training Sign-In (opens new window)

Training Follow-Up Survey (opens new window)



Check out my training calendar to find a Webinar or In-Person training that fits your schedule.


See a training you like but not on a day that you can attend? Request the training for your school by

emailing Julie

.




All PATINS webinars and training offerings scheduled throughout the state can be found on the PATINS Training Calendar upcoming statewide events can be found to the right of this page.




Julie Kuhn is a PATINS Specialist.
She has a background of 24 years in public schools as an occupational therapist, assistive technology coordinator, and special services coordinator.

Her degree is from Eastern Michigan University-go Hurons! Julie's strengths include brainstorming and approaching issues from a different perspective. She is often called in for collaboration and as a resource for school staff especially in her specialty areas of AAC (Alternative Augmented Communication), Universal Design for Learning, AT Team Development, Orthopedic Access to the Curriculum and AT in the IEP. Julie is a presenter and trainer at the national, state and regional levels.



Check out her blog for PATINS!