Are You Getting The Results You Want Now?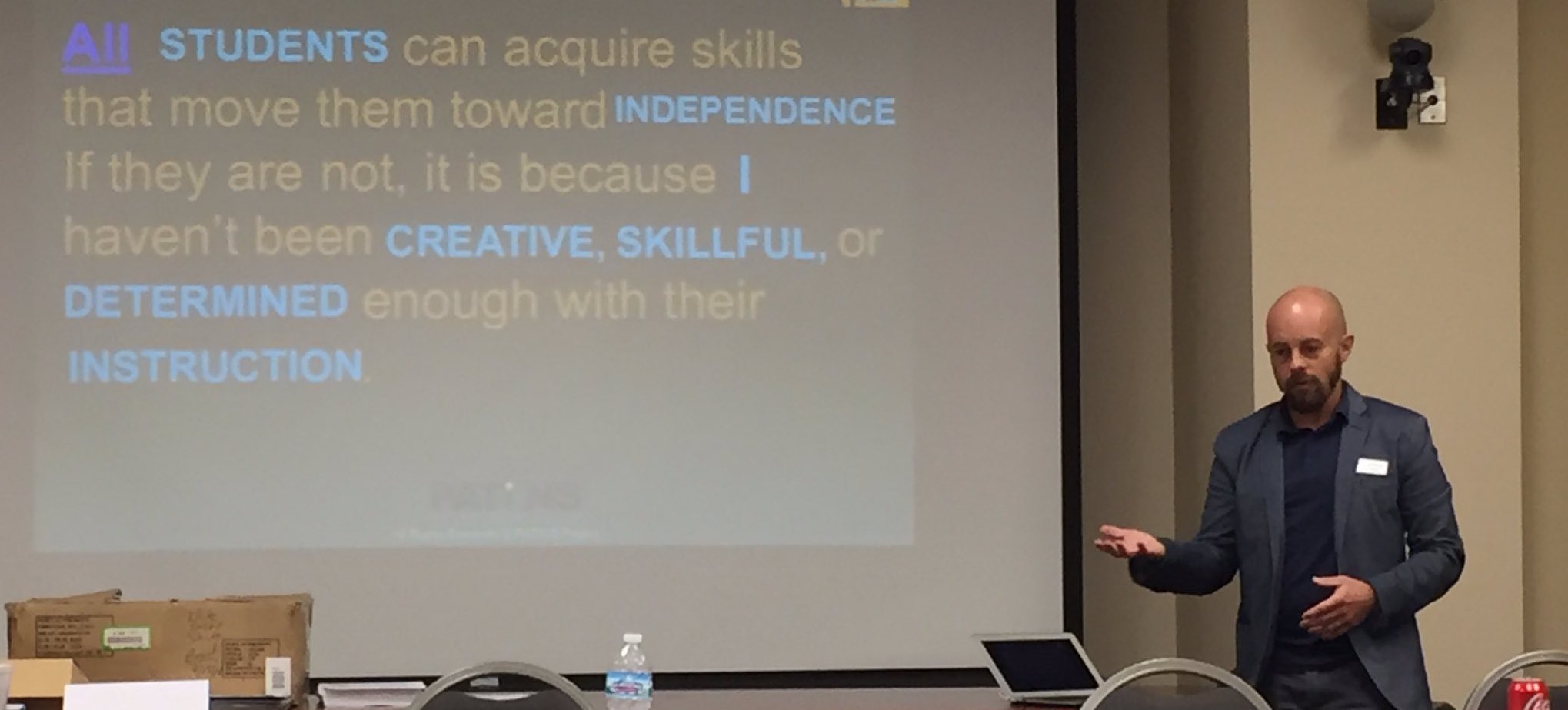 At a recent training I was providing, I began to discuss the concept of Universal Design for Learning (UDL) and proceeded through the notion of a framework full of choice and options as well as the necessity of providing multiple and flexible means of engagement, presentation, and interaction/responses. Participants had a lot of great examples of what each of those UDL bullet points might look like in a classroom setting and there was ample head nodding and note taking occuring. I valued these indications of a group of educators looking forward to teaching differently, rather than just with different tools. As I was demonstrating the PATINS Universal Design for Learning Lesson Creator, walking through each of it's sections, I was met with a sense of agreement and excitement!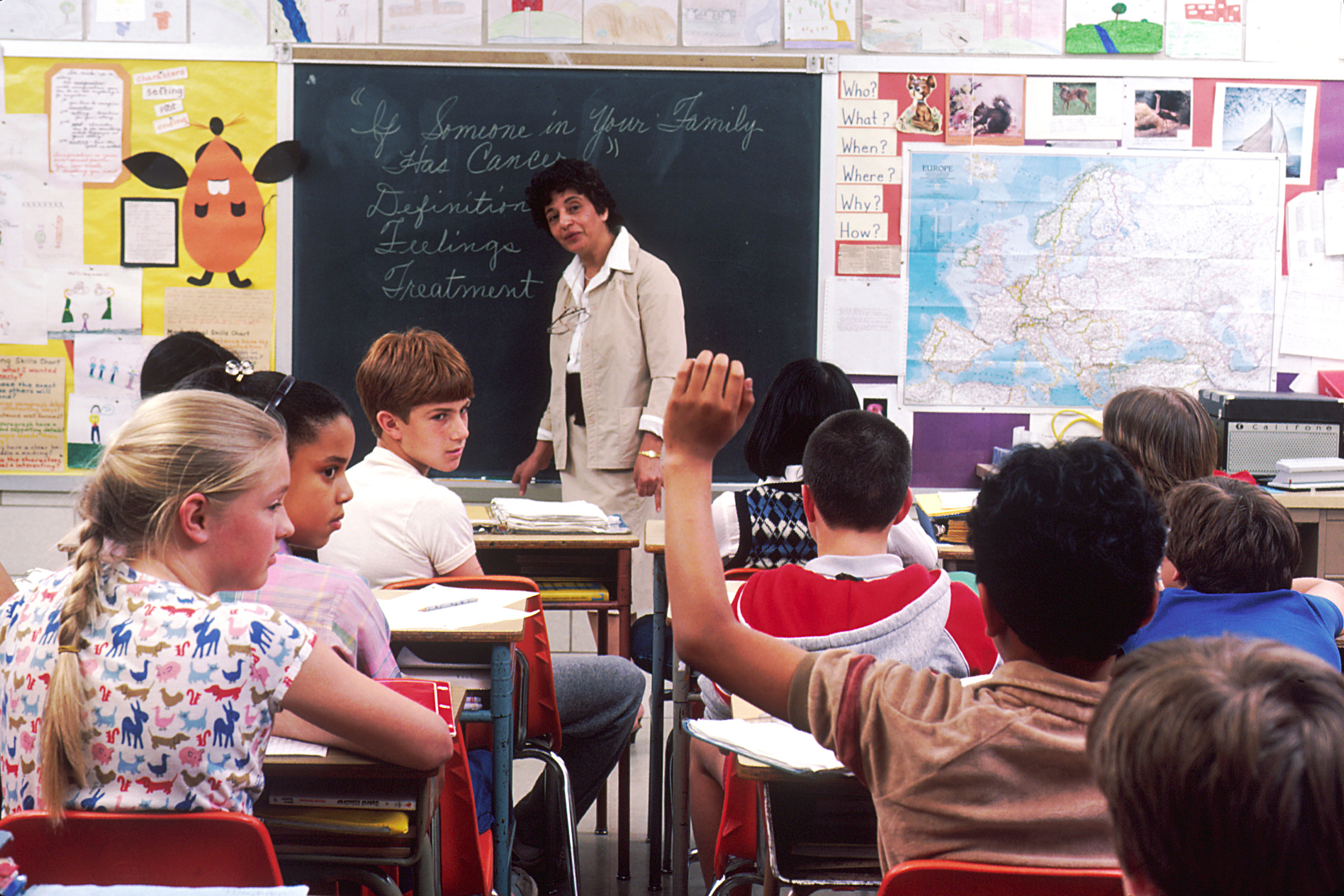 However, the demeanor in the room quickly took a u-turn when I arrived at the discussion of environmental factors in a Universally Designed learning space! More specifically, I began to talk about the importance of flexible seating options and student choice. Up to this point, everyone seemed very much in-sync with my push to try doing things a different way. We had talked of our mutual belief that all students can learn and grow and, in accordance, there must be a way to teach all students! There seemed to be a shared agreement that, in order to achieve different outcomes, we had to be willing, able, and permitted to teach differently. Yet, when I mentioned the out-dated concept of students being forced to sit at desks, in traditional chairs, facing the front, raising their hands to speak, I was literally and loudly met with laughter. Typically, getting a laugh or two in a presentation, I would consider a positive thing, but this was at a very unexpected time and caught me totally off-guard. However, I continued by asking, "Why do we have this seating requirement in many classrooms...what is the reason for it?" At this point, I was almost knocked backwards in my brown wingtips by the increased laughter and head-shaking, by one table in particular. Worse, this table of participants began to pack up their belongings as if they were preparing to leave at that point in the discussion.
As a presenter/trainer, this is rarely something you look forward to seeing or hearing. In fact, it's often what a presenter's nightmares consist of the night beforehand, right on-par with forgetting to get dressed and spilling coffee on your shirt! Unfortunately, this was near the very end of our time and I didn't have an opportunity to seek clarification on the laughter and head-shaking. Quickly afterwards however, I began to think deeply about it. I can only interpret that sort of reaction as a strong disagreement with what I was encouraging with regard to flexible seating and other environmental UDL factors.
One question ran through my head over and over; "what could be the reason that people who are looking for different results are so interested and willing to try a different strategy when it comes to presenting materials in a different way, while being so adamantly against allowing students to sit on the floor?"
Perhaps, they had reasons that I am not considering. I certainly realize that abandoning what you know and are comfortable with to try something new, especially in front of a student audience, can be overwhelming. Fear is a natural response and sometimes, a natural response to that fear can actually be laughter. Upon thinking even more deeply, it seemed that I found myself settled into one valley of a tough spot between two mountainous forces. Looking to the left, inside that valley, I see the fear of abandoning the familiar. To the right, I see the seemingly insurmountable climb toward different results. If I stay safe in the valley, I experience neither the fear to my left, or the strenuous climb to my right. ...it feels comfy right here in the valley...safe. As long as I keep walking straight ahead in that valley, not veering too far to the left or to the right, I stay safe. However, I also continue to achieve the same results that I always have.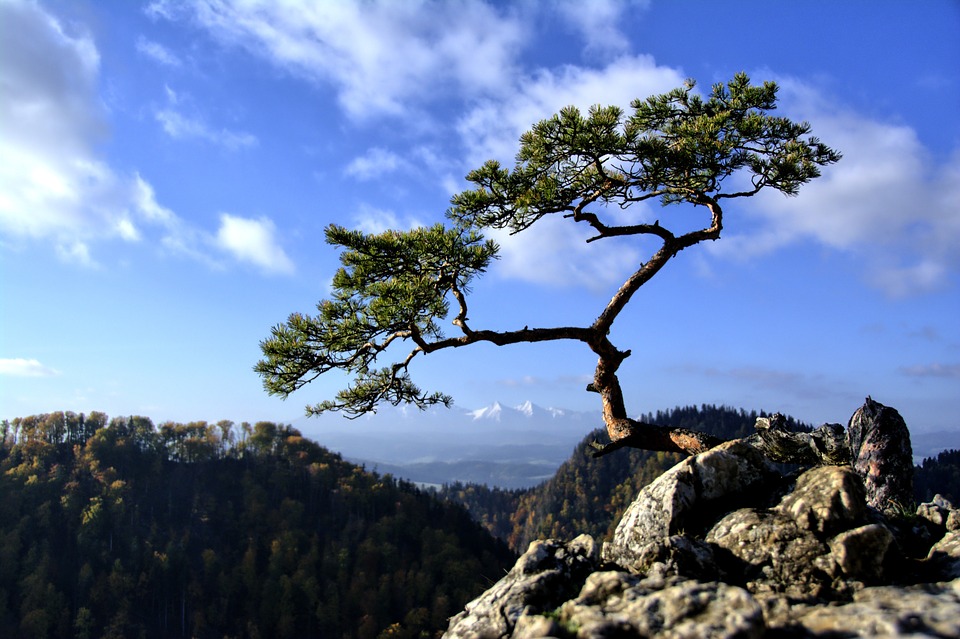 As I've said for many years when talking to others about trying something new, and have tried to live my own life by "greatness rarely happens when you're comfortable." That tree, the one that you really want to sit under and truly enjoy the view of results, is high upon the hill. Getting to that view requires abandoning the mountainous fear to the left and taking that first step toward making the ascent to the right. It's going to be uncomfortable, but the desired results are there. ...way up there. Further, if you happen to get winded or scared along the way, it's far easier to just turn around and head back to the safe spot in the valley. ...somewhat like trying a different way of presenting information to learners, but deciding that flexible seating is just to difficult to keep climbing. From that spot under the tree on top of the hill to the right, the view of the mountain of fear that used to be to your left looks peacefully at rest in the distance. The view of your former safe spot below seems minuscule now and the differing results achieved as a result of your dedication to the climb is exactly the fresh air needed in the lungs of yourself and your learners.