I recently discovered through DNA testing that I am 53% Irish and 33% German. There are stereotypes of being Irish and/or German and if you know me, you may not be that surprised with those recent findings. I may or may not be stubborn at times and I do enjoy a good pub. My locks of curls are red and I do have blue eyes. Although, I
am
a vegetarian and do not eat schnitzel. I was emotionally impacted by discovering my heritage.
Also, a few weeks ago at a conference that I attended, I participated in a session titled: "What Harry, Hermione and Ron taught me about learning" and was presented by Tony England. Tony is the Assistant Superintendent of Student Services at Elkhart Community Schools in Indiana and all around brilliant individual.
At any rate, discussions were had about the diversity of each of us as individuals and how we and our students can appreciate others diversity when open to understanding. This could be certain behaviors, personalities, traits, etc in a classroom setting coming together with our strengths and weaknesses. Also, taking this into consideration when assigning group work, thinking about our own friends who we surround ourselves daily and how we can positively build upon differences.
What does this have to do with Harry, Hermione and Ron, characters from
Harry Potter
you may ask? After some fun activities throughout the conference session, it was concluded that my personality and traits could reflect that of Harry Potter's. Of course, due to feeling highly intrigued, I began reading the entire Harry Potter book series. I am nearly embarrassed to admit as an educator, I had never read those books. Where have they been all my life? My Amazon wish list is now stacked with sorting hats, wands, owls, maps and stickers.
Why am I telling you this? Well...as the saying goes, "knowledge is power." That could not hold more truth in my recent findings of my own self. Knowing my heritage gave me a sense of empowerment, deeper understanding and eager to learn more about where I come from. Constantly seeking new knowledge about the diversity of others and reflecting upon myself, gave me some unexpected permission to be ok with being curious and passionate about things and just jumping into it and figuring it out. That yes, I can be "competitive" and "fiercely independent" but at the same time being "supportive, easy-going, spontaneous and comfortable to be around." At this point, I even feel completely ok with purchasing those Potter items on my wish-list!
As educators, we are seen as individuals in a position of power. How can we
use
that power in a way to
empower
our own students? We have classrooms of students full of diversity and learning differences. How can we
empower
all
students in embracing not only who they are but who their peers are and creating a safe place to not only succeed; but to fail?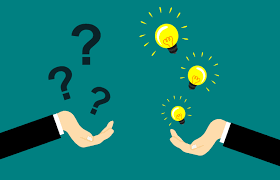 What if…
We asked our students how

they

learn best? Then, begin teaching how our students learn best? aka:

Universal Design for Learning

If they don't know or understand, how about helping them discover themselves as learners? Help them understand why they may read with their ears (auditory) and/or eyes (visual) and perhaps why using a stand up desk or a fidget can enable them to embrace their unique way of receiving and comprehending information.

Empower them.
What if…
"
About 13–14% of the school population nationwide has a handicapping condition that qualifies them for special education. Current studies indicate that one half of all the students who qualify for special education are classified as having a learning disability (LD) (6–7%). About 85% of those students have a primary learning disability in reading and language processing. Nevertheless, many more people— perhaps as many as 15–20% of the population as a whole—have some of the symptoms of dyslexia, including slow or inaccurate reading, poor spelling, poor writing, or mixing up similar words. Not all of these will qualify for special education, but they are likely to struggle with many aspects of academic learning and are likely to benefit from systematic, explicit instruction in reading, writing, and language.
Isn't this an important conversation to have? Having these conversations can provide understanding and acceptance of why some students may be reading with their eyes and some with their ears. This will help those students who use assistive technology accommodations to not feel different; but accepted. Again,
knowledge is power
and this means educating all students about learning differences.
Empower them.


What if…
We asked our students what they wish everyone knew about them? Let them speak freely, write them down and share if they choose. Create an environment with school and/or community resources that students know where to go if they need someone to talk to or get help.

Empower them.
What if…
We not only celebrated successes of our students; but also their failures? This will

empower them

through teaching resilience and to keep trying! What if our students do not know how to regulate their negative reactions to failures? How about we model the behavior, celebrate loudly and practice the celebrations by setting up opportunities to fail.
I challenge you to have sign on the entrance of your classroom door or building that says:
"You do you."
What if...
we really let them?