I have a slight obsession with food trucks. I follow the food truck schedule on FB. Then, assume most people around me are just as excited as I am that one is parked in our office lot. (They're not.) Recently, I have honed in on snow cone ice. I passed a food truck this summer that HAD snow cones! I felt like I was in heaven.
When I get gas at the station, I HAVE to end the dollar amount on a zero (0) or a five (5). I struggle with beginning a project and having to stop in the middle. I am allergic to hay and as a young child, got bucked off of a horse and quickly found out what manure tastes like. (It tastes like it smells…blah.)
Watching scary movies as a child has left me STILL to this day, always pulling the blankets up past my neck to keep vampires away; and occasionally jumping up on the bed so no Boogieman can grab my feet. (Yes, I am a grown-up.) As if that isn't enough, mice will make me find a safe spot on top of furniture; but grasshoppers can nearly make me pass out from fear.
If you have never met me or maybe even DO know me, you probably would not know those things about me. I'm terrible about talking about "me." It's out of my comfort zone to share things about myself. This reflection made me think of students in the time we are at now…BACK TO SCHOOL!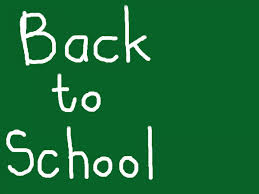 As teachers, the first weeks of school are spent getting to know your students, students getting to know you, and students getting to know their peers. For students who struggle with expression and communication, this can create high levels of anxiety; or students who are nonverbal may be unable to get to know their peers equally.
With that said, while being focused on the implementation of accessible educational materials (AEM),let's not lose sight of being socially accessible as well. Here are a few ways to make that happen:



Telegami
: Create a quick avatar, typed or spoken text

TeleStory
: Write and tell your story via video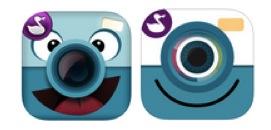 ChatterPix
: Take photo, draw line over mouth, and record voice

Photo Mapo
: Great app to share summer adventures or wish list places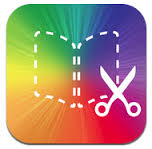 Book Creator
: I feel like this should be a "staple" app; but is great to use for digital About Me books.
Give all students that voice for introductions, regardless of barrier and allow them multiple ways to find their own zone of comfort to open up and share with their peers. Let the friendships begin!