While doing my laundry recently, I pulled my PATINS shirt out of the dryer and ran my hand gently over the embroidered PATINS logo on the sleeve. My mind went to the
blog
Julie wrote a couple weeks ago about
PATINS
. I wondered, "How did this Project get started back in 1995 anyway?"
I decided my best source to ask was the woman who hired me back in 2004,
Vicki Hershman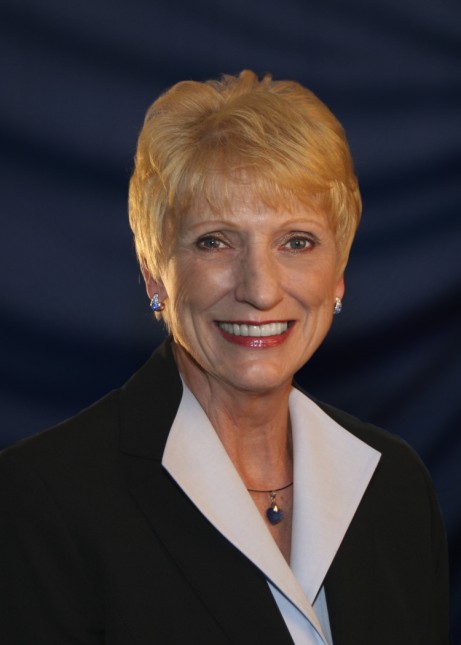 .
I knew Vicki was in on the grass roots of this Project retiring as Director in 2012 as well as my mentor and lifetime friend. It was time to pick her brain for the details. After treating her to lunch one day, I started asking her questions. It was touching to see the spark in her eye and obvious drive of seeing ALL children succeed still in her demeanor, after being out of the PATINS trenches for a few years.
Vicki shared that in 1988, States were given dollars through a
Federal Tech Act Systems Change Initiative
to increase student access to curriculum. Indiana's solution was to set up a Lending Library of Technology in South Bend. This attempt was unsuccessful due to no structure, no supervision and no training available.
In 1990, they moved the Lending Library to Valparaiso as if logistics would help. Change of logistics of the Lending Library did not improve student access at all.
Along came IDEA Part B requiring schools to do something to increase student access to curriculum
or
lose Federal Funding. To get a plan together, in 1994, the Director of West Central Joint Services Cooperative, Shirley Amond and Bob Marra, IN Department of Education Special Ed Superintendent created a task force to research what other States were doing to increase student access.
The task force was comprised of:
IN School for the Blind Superintendent

East Allen Special Ed Director

Crown Point Special Ed Director

Madison Special Ed Director

Evansville Special Ed Director

Voc Rehab Director

Shirley, representing WCJS, Wayne Township, Indianapolis

Bob, representing IDOE
It didn't take long for the task force to realize that they needed a special someone to be in charge of Student Access for the State of Indiana. Someone to develop a state-wide system to offer hardware and software to teachers to assist their students as well as training for these teachers. Shirley hired that special someone in 1995…Vicki. Together, they came up with the acronym PATINS and the framework to work statewide for student access to their curriculum. It was a natural decision to set up five regional lending libraries in East Allen, Crown Point, Indianapolis, Madison and Evansville and to hire staff for each regional location.
One of those original staff members was
Tina Jones
from Madison.
I called Tina and asked her about her first days with PATINS.
"I was hired and given an office equipped with a desk, a chair and a stack of assistive technology catalogs. I didn't even know what assistive technology was! Email was brand new too. So, I spent the first 3 months of my PATINS career reading AT catalogs cover to cover. You can learn a lot from those catalogs! After that, I emailed all the vendors I had just read about and they instructed me on how to use the devices they were selling. I equipped my lending library with the latest and greatest and hit the road-teaching teachers.

As I trained a teacher to help a kid, it was like a wheel with spokes…it spread. I was hooked on helping kids access their school needs using technology."
The law was revised in 1995 with more specific regulations and it was PATINS responsibility to comply. By 2004, the emphasis was on not only technology, but instruction as well
. Universal Design for Learning was born!
In 1996, Vicki, Walt and a local cardiologist started volunteering their time to refurbish donated computers and distribute them to needy children in schools. In 2004, funding was established to hire a manager for this program.
Refurbished Computer Program was born!
As awareness of diverse disabilities increased, Vicki turned to her friend and colleague Leslie Durst at ISB. Vicki and Leslie followed legislature and studied Accessible Instructional Materials (AIM). They worked on ways to help ALL students with disabilities. In 2006, they presented the idea of IN Center for Accessible Materials to IDOE.
ICAM was born!
I asked Vicki why she thought PATINS has been so successful over the years? Without hesitation, she answered PATINS has always had a dedicated staff who had the same focus –
believe in the students and do what it takes to reach the potential of each student.
Since 1995, PATINS has changed its acronym a time or two, our logo design and a few shop locations. Tina retired from PATINS the same year Vicki did, 2012. If fact, we've had 39 talented employees come through our doors with a current staff of 17.
People, places and things may have changed but the foundation and focus of what we do never has… it's all about the children we serve. Those faces, tiny little faces.