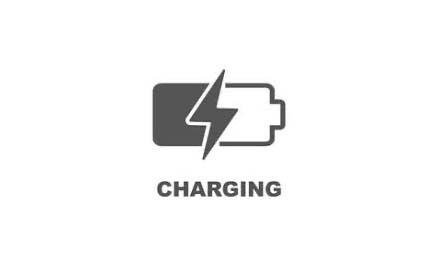 Recharged and raring to go!
Winter break often cannot come soon enough. Up to this point in the school year, we have been depleted by so many things such as lack of connection with family, daily workload, testing, grading, COVID worries, our own health, unexpected changes, and advertising. Advertising is all around us knowingly or unknowingly shaping our behavior and not necessarily for the better. So, we strive to counteract these forces in the new calendar year by planning new goals for personal habits, health, finances, professional growth and more.
Change is inevitable, growth is optional. Considering the number of ads we encounter on a daily basis, how easy it is to neglect our physical health and how we may not make time for professional growth, I ask you to pick three things to change for the next year and choose to grow.





Figure 2 Man running away while looking over his shoulder at advertising icons chasing him.

We are bombarded with advertising on TV, Radio, Billboards, emails, social media and more. Just yesterday while I was trying to enter and update my password on the vendor's website, I had to close pop-ups from the vendor inviting me to enter my email to win $100!
In 2004, "The advertising industry spends $12 billion per year on ads targeted to children, bombarding young audiences with persuasive messages through media such as television and the Internet. The average child is exposed to more than 40,000 TV commercials a year, according to studies." – Protecting Children from Advertising, American Psychological Association 2004
In 2007, it was reported that on average, people were exposed to 5,000 ads per day.
In 2021, that number is estimated to be between 6,000 and 10,000 ads per day!
#1 Reduce the amount of time you spend on social media and talk about social media's impact and effects with your students.
To Do:
Figure 3 Before using Reader Mode, example similar to what one might see when accessing an article on a website showing the extra content that can be distracting.


Figure 4 Using Reader Mode, example in Safari on a Mac computer. Irrelevant content has been removed, the background color and text are higher contrast and the only content on the page is from the blog post.
#2 Make healthier choices.
It's easy to skip taking care of yourself given work and family commitments. Convenience and fast food are easy but will cost your body in the long run. Working into the late hours of the night to "get one more" thing done also comes at a cost.
Keeping your body healthy helps you have more energy to meet the mental and physical demands that your students bring. Rest, drink enough water and reduce caffeine. That's a tough one. I like coffee! I am fortunate enough to still be able to run. Running keeps my heart, body and mind healthy.
To Do:
Choose something physical that you enjoy and do it!

Maintain a regular bedtime routine

Consume some mindfulness blogs, newsletters, books or podcasts
#3 Improve your knowledge and expertise.
No single educator can know everything. Hopefully, you are already part of a team (e.g., grade level, focus area, specialty area, etc.) that shares knowledge and information to overcome problems and improve learning. If you are not or your team needs assistance, you can:
To Do:
Connect with a PATINS/ICAM staff member to learn new ideas to help you improve your instruction and take your students' academic, literacy and communication skills to the next level!

View

Free PATINS Training Videos

and earn Continuing Education Hours.
Figure 5 Battery showing Full Charge
By making just three changes, you will recharge your mental and physical batteries, have more focus and provide better instructional support for your students! Have a great New Year in 2022!