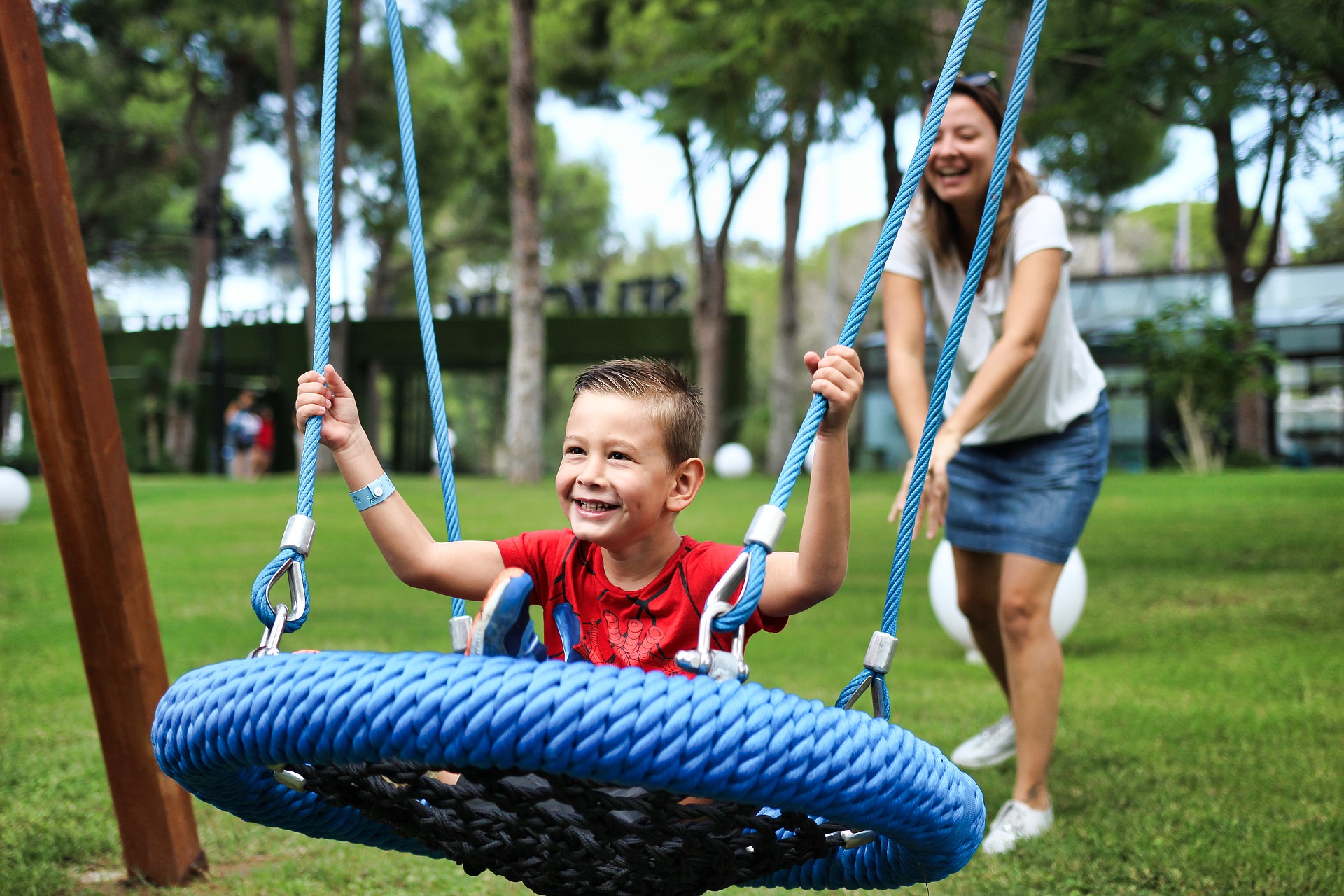 Last year at this time, we had just wrapped up an unprecedented school year. What a difference a year has made! As the 2020-2021 school year is soon wrapping up, or maybe just has finished for students across Indiana, I want to encourage parents, teachers, and students to have a "Sense-sational" summer! We have gone through a lot the last year and a half. It's time for some fun! Engaging in activities that entice multiple sensory experiences and both incorporating a schedule and keeping kiddos on a schedule, can set a family's summer up for success!
Is the first thing you think of when you think of Summer Break: Intentionally planning activities that will help students grow and thrive in literacy, math, writing, communication, sensory, and behavior? Well, probably not. However, we can plan a fun summer with lots of intentional, educational experiences. Why not make the most of the outdoors and engage the senses while you're at it? I have created a list of activities/strategies that parents can use to make learning fun this summer and to avoid hearing the dreaded words, "I'm bored. There is nothing to do."
First thing first! Have a plan, maybe even a plan that can vary and be added to on the go, but a schedule nonetheless! Research has proven that children thrive in the safety and predictability of a schedule or routine. They are used to it from being in school everyday. One can plan a day, week or month at a time. The children will benefit from a schedule, no matter how simple or complex you make it. You can write a schedule on a white board, draw on paper, create one on an app, use pictures or create one on a program like Lesson Pix. I have included a version daily visual schedule checklist as an example. No matter what, letting the kids know the expectations of the day will help everyone in the household.
Develop a schedule that includes movement, play, and leisure. Plan for all the senses and incorporate lots of movement. Modeling play activities for your children can be super beneficial. Allowing your children to make choices in some parts of the day will increase their independence and control of their environment. Ask you children for their input and specifically ask what activities they want to do with you this summer. You may be surprised by their answers!
Another consideration while setting up a schdule that will encourage showing positive behavior, following directions, following the schedule, and keeping up with expectations is adding a reward. A reward can be a praise, a fun activity, or something out of the ordinary. A reward such as a walk to the park for a picnic, could encourage your child to follow the schedule for that meaningful reward. Adults and children alike enjoy something to look forward to on the calendar. Make the reward achievable and fun for the whole family!

Finally, be sure to include all the senses when planning your summer activities! Given that all of our sensory systems are unique and may not function similarly, you can modify this list to individual or family needs.
Touch (Tactile) - Play in different media - paint, pudding, water table, water beads, or sand, introduce different textures and warm/cold temperatures to touch, or walk or put barefeet in the grass.

Sight (Vision) - Seek out bright colors, high contrast, and play games like I spy (i.e. "I spy something blue." or "I spy something that is a rectangle." Be sure to add more descriptions for children with low vision such as "I spy something at the sink that is blue and has one rough side and one side that is bumpy with holes in it."). Notice the colors that catch your eye and point them out to your children.

Taste (Gustatory) - Grow or buy some new veggies or fruits to try. Describe them, their taste, texture, temperature, spiciness, etc. Make your own popsicles or pudding. Try new foods and have fun trying to describe them.

Smell (Olfactory) - Seek out the scents of the season: flowers, fresh cut grass, the scent of ozone after rain, and notice the scent of the pool. Make your own play dough and add scents or spices to make the activity more "scent-sationally" fun!

Hearing (Auditory) - Listen to and identify sounds in the environment. Create conversations around sounds and music. Ask questions like: Do you hear a bird? Do you hear the sound of the cicadas? I hear fireworks in the distance, do you? Read with your ears. Make music. Feel the vibration of music in a speaker or on the piano as it is played.
As an occupational therapist (OT), I am quick to add the two additional senses beyond the five senses I learned in grade school. There are actually seven senses to consider! In my work as an OT, taking the last two senses in consideration and planning for them was a large part of my role in the school system. Let's cover some activities to engage them too!
Proprioception (Body Position in Space) - Think of heavy work activities such as pushing a wheelbarrow, jumping on a trampoline, having bear crawl races, doing wall push ups, carrying "heavy" objects from one place to another, and doing activities that put a good amount of weight through your joints.

Vestibular (Movement) - Swing on a swing, take a spin on the merry go round, slide on slides, rock in a rocking chair, spin in circles, ride a scooter board on your stomach, or do somersaults.
Make this a great summer of connection and lasting memories through activities. Create a notebook and keep track of the experiences of the summer. Use pictures, words, symbols, drawings, and reflect on all experiences that were intentionally planned -the new and the old. I would love to hear your favorite sensory rich summer activities too! Please share in the comments or reach out to me!