You know you are a special education teacher if "it takes years for your student to reach a goal and when they do...you just want to cry."
Oh yes...celebrations of students' success…big or small. Those are moments when you feel the rush from the pit of your stomach and then it slowly starts flowing through your veins….then explodes like a can of pop that was shook and quickly opened...which leaves your eyes dripping with salty excitement...and the next thing you know...you are doing your interpretation of the happy dance. If you are a teacher or anyone who has celebrated a child, you know exactly what I am describing. No, it's not always pretty...but I can guarantee that it is always beautiful to the student to which brought about this emotion.
I will never forget the first time I experienced this organic feeling. I was sitting on the floor in the hallway with a 5th grade student who independently decoded an entire paragraph for the very first time of a book we were reading together. He paused at the end of the paragraph and was nearly shocked by his own reading. The moment he turned his head, smiled and looked at me...the unexpected floodgate began. It was lovely chaos...I was celebrating him and he was consoling me! Ha ha It's like sitting in a baseball stadium and your team hits a home run...the next thing you know...you are on your feet cheering and clapping! It's uncontrollable excitement.
I have to admit, celebrating myself is a personal struggle. However, doing whatever it takes to facilitate a student in success of emotional, social, behavioral and/or academic skills...I am all in. While I am not in the classroom any longer...I get the privilege to have shared classrooms and students across the state. With that said, I am still "
all in
" for you as educators and your students. In fact, my whole team is all in for you.
The year is coming to an end. Find time for pause and instead of just looking directly at a student's struggles as we support them, also look around them...
see
and
feel
the moments to celebrate. I have great adoration for this quote from the book
Wonder,
"Everyone in the world should get a standing ovation at least once in their life." Go ahead, it's ok to get ugly; because it's beautiful.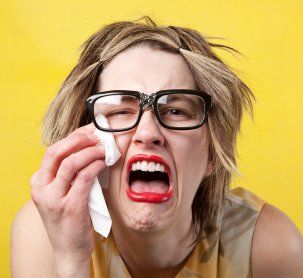 Fun ways to celebrate your students while also motivating them:
Send an email or note to parent/ guardian or school administrator

Praise verbally

Throw graffiti parties

Ring a bell

Expression by using GIFs

Allow students to write down what THEY feel they did best, crumble paper and have them shoot into a "shining moments" basket at the end of the day.