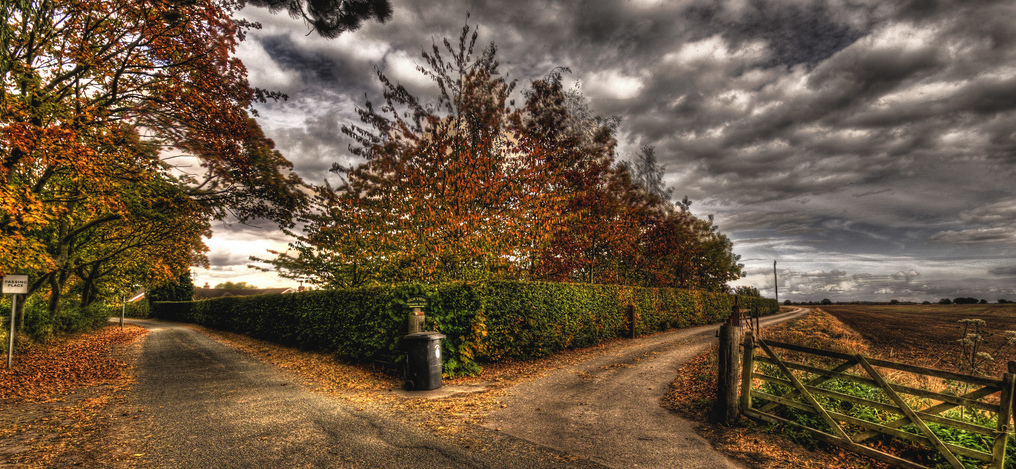 Deciding to do one thing, is also deciding to not do something else. Likewise, to believe one thing, is simultaneously to not believe something else. This almost certainly seems like a simplistic statement...one that is nearly self-evident. Yet, when one begins to contemplate daily decisions, even routine or minor ones, from this virtually-transposed perspective, things can start to be inspected differently.
I had a friend once, whom I haven't spoken to in many years. Like most people I have had any length of contact with, he said a lot of things, most of which I do not remember even the notion of. However, one particular statement he verbalized to me nearly 20 years ago, has remained with me, word for word.
He said, "You are always going down one road or the other with every single decision you make, but never the middle." He continued, "Any time you think you're in the middle, you're actually on one path, but thinking about the other path." He concluded with, "Every decision and every action is either moving you in one direction or the other, but never both directions at the same time."
He wasn't a really great friend, but

I've always remembered these particular words from him. I try to meaningfully and regularly ruminate on the deep implications of their meaning. I was also recently prompted to think of this ever-protruding philosophy in my life in a slightly different way, which I anticipated to be worth discussing here.
There's a question that tends to get posed consistently, whether I'm providing a training, sitting with my office computer, checking emails from my phone on-the-go, or participating in a meeting. That question has to do with two separate, but very related concepts: ALL students' ability to work toward grade-level standards and which accommodations are/are not permitted on high stakes testing. Conclusively, questions that indicate one belief...one path, which is simultaneously not believing something else, according to this philosophy at hand.
I pose that these questions represent beliefs, rather than simple factual inquiries. Asking me which shoes I put on this morning, could be a simple factual inquiry. In contrast, asking about allowable accommodations on a high stakes test or how it could be possible for ALL students to work toward grade-level standards, proposes that the inquiry comes from someone who is traveling down the path to the left, while thinking about the path to the right.
While I cannot fault this, and much could be said at this juncture about the value of reflection while on one path or the other, the actuality of the path that is underway (decisions and beliefs), is that the student who is figuratively walking with the facilitator, is actively traveling on ONE path, but not both at the same time and not the middle. When accounting for the relatively limited time our students have with us, each step taken in one direction, potentially sacrifices steps that could be taken in the other direction.
By deciding that what ultimately matters, is the allowable accommodations on a high stakes test, one is also deciding that the tools that could engage a student meaningfully for "the other 175 days" of school are of secondary importance. Traveling down this particular path seems to be rather common and also understandable given the gravity of these tests! Yet, allowing this anticipation of the end of the year to decide the path to get there, seems quite counter-intuitive to our ultimate goal.
We know that the more actively engaged our students are in a curriculum that is accessible to them, the more accurately we can predict their success on that high stakes test (with or without the tools) and more importantly, their success toward independence as uniquely awesome and creative humans in society.
When we slow down to think before we take that next step or make that next decision, it is of significant consequence to ponder what we are also deciding not to do... not to believe... not to expect.
Decide to expect greatness from ALL of your students in ways that you can't even envision yet. Take steps that demonstrate your travel down this path decisively. Seek support, training, and trials of tools, from PATINS. Be aware of what your steps, your decisions, your beliefs also mean that you are not choosing, not traveling toward, not believing in.

Deciding to

do

one thing, is also deciding to

not do something else. To believe one thing, is simultaneously to not believe something else.