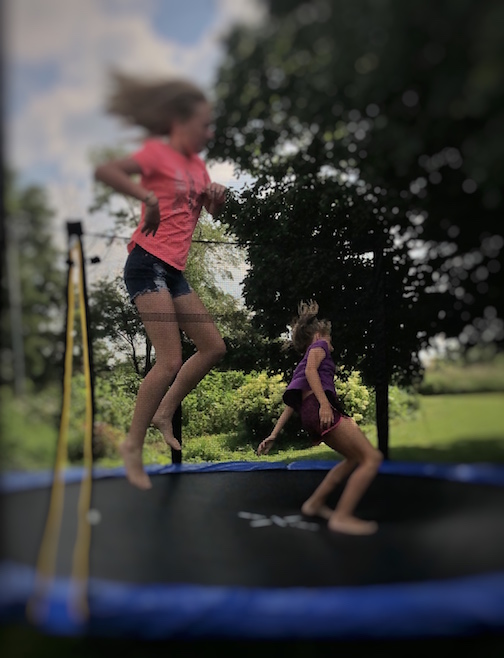 Have you ever felt stretched in more directions than you ever felt possible? This summer was a season of challenging and unexpected beginnings for me, which is kinda funny because in my last PATINS blog, I used the phrase "bring on the possibilities!" (shakes head at 3-months-ago self). Here's the summary of summer for specialist, flower-farmer, foster mom, and new-grandma Bev:
A challenging beginning for my full time job at PATINS was to create meaningful trainings for ALL educators for the summer of eLearning conferences, given that my specialty area is with blindness and low vision technology. Most of my participants may have one student in their whole career with this disability. I came up with "Close Your Eyes and Imagine
UDL
" and "Electronic Books for Elementary Students". Check these out as fall webinars by searching the
PATINS training calendar
.

More and more, the boundaries of special education and regular education are dissolving into "this classroom works for everyone." I met many educators who are doing this creative work. They enriched my specialized views with their ideas for taking accommodations traditionally available to students with blindness and low vision and considering how they could help any student.
My part-time summer job as flower farmer became both harder and easier when my Mad Farmer husband Roger, planted 20 new perennial varieties. I loved having a larger variety of textures and palettes when making bouquets, but it also increased the number of times my back had to bend to cut those beauties. We are already negotiating on limits for next year, but I've seen some new
dirt flying
in the perennial field when Roger thinks I'm not watching.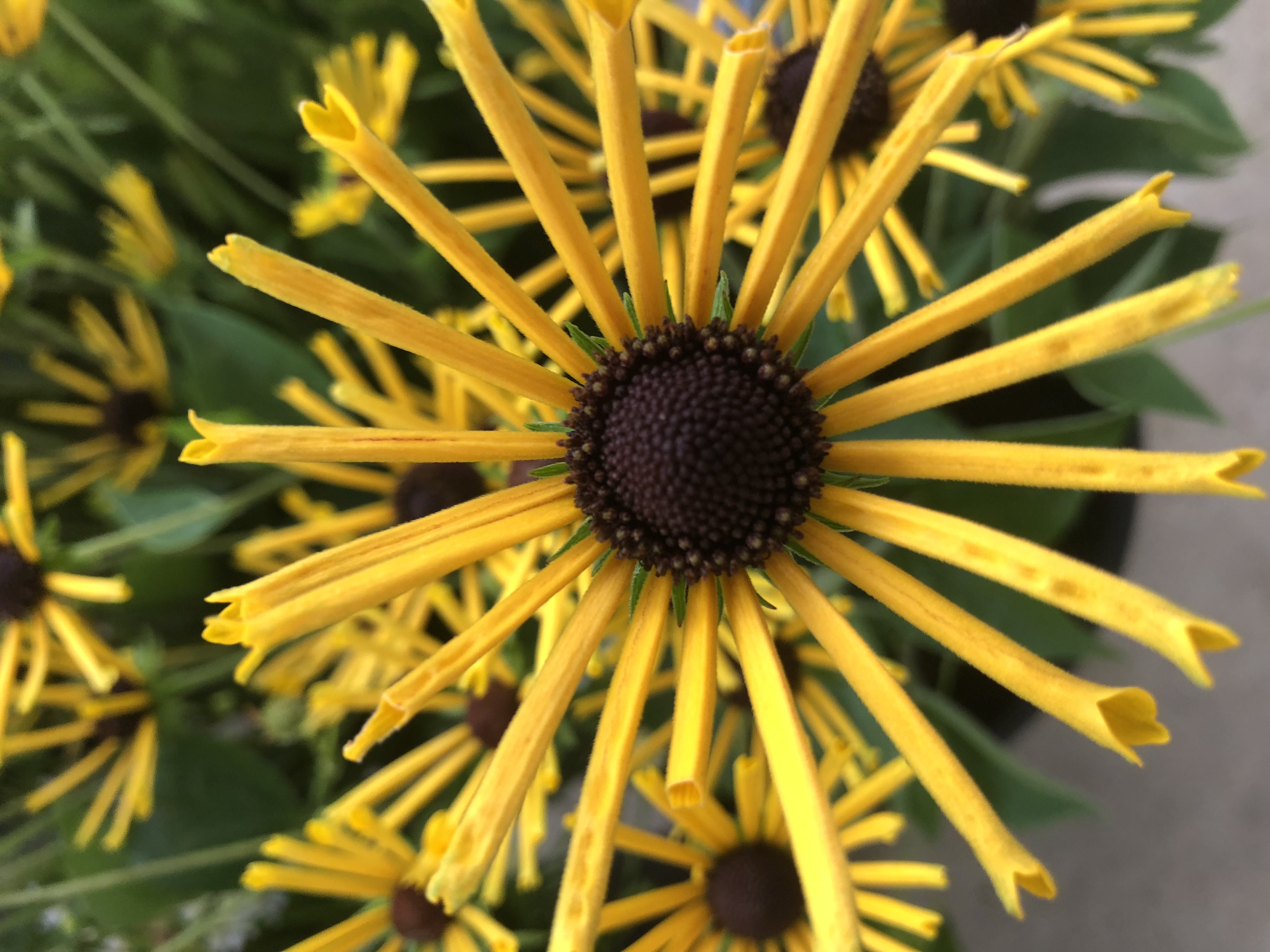 In late June, we suddenly welcomed two foster daughters ages 11 and 12 into our house. This led to having more than one kind of cereal in our cupboard, and other oddities like an unexpected evening of putting together a trampoline as a thunderstorm approached. The trampoline
does
block my view of the perennial field. The volume of life has increased for the Sharritts with this addition of both loud laments/bickering and high-pitched joy/hilarity to our lives.
With great anticipation, I awaited the title of grandma this summer with a due date for Margaret Rosemarie on August 3rd. Then in June, the news that her dad would be a working in Indianapolis, rather than Michigan, threw new possibilities and logistical challenges into the mix. My son-in-law moved in with us to start his job and look for housing (buy more cereal). We worked on squeezing in visits to our daughter while she finished her job, and waited to deliver in Lansing. Then we all waited 9 extra days for the girl while she took her sweet time to make her entrance.
September and structure are my new favorites. I've never been more excited for school to start. I'll be a little sad when the frost comes and kills the zinnias--but only a little. I'd even concede that I'm looking forward to socks again. We've all landed softly (or continue to bounce on that trampoline!) after a chaotic summer. The heaviness of the stress when many roles overlapped, eventually found a balance with something lighter. Or I yelled for help, and someone stepped in. Or I just yelled.
I witness educators being pulled in many directions as well. If it is a season of extremes for you, I wish for you a good team, and a willingness to look for growth in the stretching.