Viral UDL
From the Flu to you!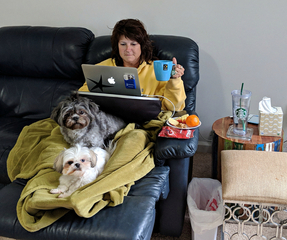 For the first time in a long while, I am sick. The flu epidemic did not spare me this year. As I sit here with my "sick table" fully stocked with my hot tea, Halls cough drops, Puffs Tissues Plus Lotion and Vicks, and a nasty wastebasket full of used tissues, I find myself thinking about things that are infectious and contagious.
Wikipedia tells me that, "
In the United States, the flu season is considered October through May. It usually peaks in February." According to the CDC, this year's flu strain is the H3N2 virus. The estimate is that the Flu shot is only
30% effective against this flu strain, but you are still urged to get it. The
Definition of contagious is to move easily from one person to another.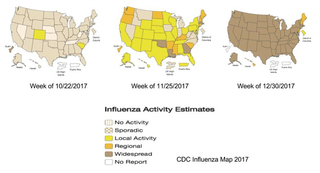 Between November and the end of December, the flu spreads rapidly because we are traveling to see out of town friends and relatives for the holidays. We are leaving our normal geographic boundaries and reaching out to others.
Infectious diseases are caused by bacteria or viruses. Great ideas can be spread that way too. I am getting ready to work with a small team of educators that wants to learn more about Universal Design for Learning (UDL). We are going to meet twice a month and discuss how to UDL their classrooms and lessons. We don't know where this will go, but we are hoping it will become contagious! This is the way PATINS works. Groups of educators step out of their mental geographic boundaries, try something new and share it with their colleagues. The same principles of contagion apply to learning great educational frameworks like UDL as do the flu. The difference is great results for Indiana educators and students.
I'd love to infect you with the UDL virus! Reach out to me and let's get some positive educational pedagogy spreading around your school!
Comments
No comments made yet. Be the first to submit a comment
By accepting you will be accessing a service provided by a third-party external to https://www.patinsproject.org/