Last month, while visiting a school in Jennings County, I had an "Aha" moment that made me assess my own gifts.
As I entered Graham Creek Elementary, I could already hear the sound of excitement drifting out of each classroom. Enthusiastic student voices, shuffling papers and the distinct sound of backpacks zipping up indicated one thing....the students were getting ready to leave for the day.
The principal escorted me to the room where I would be speaking to the staff about the Mindful Management of students who are in crisis or have been suffering from trauma. He explained that many of the families who live in the rolling farmland surrounding the elementary schools have taken in children to foster and that they want to make sure staff members are paying attention how to best serve the new set of needs that they are starting to see.
As we continued to walk, a small boy approached us and his face fell as we drew near. The principal stopped him and indicated that he would be right back in his office to meet with the child and that he was looking forward to it. The child's face immediately lightened and relief seemed to wash over him. I told the student that finding the room would not take long and that he would have his special time, as promised.
The principal turned his focus back to the student and said, "Tell Rachel what your gift is."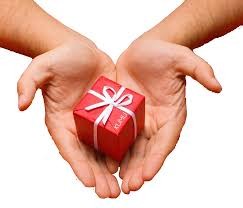 The young man smiled broadly at me and pointed to his Star Wars themed shirt. "I know a lot about Star Wars," he replied. I told him I thought that was fantastic and that I loved Star Wars too. As he turned and headed to the office, his steps seemed to be lighter.
Seconds later another student approached. This time it was an older girl, possibly a 5th grader. She raised her hand to greet us as we passed, and once again, the principal introduced us and asked, "Tell Rachel what your gift is."
Suddenly her expression changed from one of concentration to an ear to ear grin. "I am an artist," she exclaimed. She was prompted then, to get some art from her classroom and to show me. It was good. REALLY good. She showed me that the anime character she had drawn actually had special details that only showed up when you moved the paper under the fluorescent lights shining from above.
Later upon reflection, I really began to consider the action of students identifying and naming individual gifts. Yes, it helped me understand the students better and gave them something to be proud of. It added to the overall climate of the school and showed a closeness and sense of community to a virtual stranger. However, it did something greater.
As an adult, I have a hard time sharing my true gifts with others. Not the gifts that others tell me I have, but what I truly value about myself. We have been conditioned in our lives to be modest and humble, which are thought to be great attributes, but upon second glance, are they?
When I was a kindergartener in Texas and was picked to be a Munchkin for Richardson High School's production of The Wizard of Oz, I discovered that I loved to be on stage, to be in the spotlight, to sing at the top of my lungs and to perform. If you asked me in middle school, after years of being told by society not to "brag" about myself, I probably would not have told you that I was born to have an audience, that I liked my sense of humor and that I prided myself in being able to talk to people even if I was uncomfortable. The short years that fell between discovering a gift and a talent and being shaped by my surroundings certainly took a toll on who I was to the outside world.
I would like to collect some data about these children who are so encouraged to talk about what makes them special and the encouragement and excitement that adults in their lives have when sharing the experience. Does hiding your pride and strengths make you modest and humble, or does it hold you back?
In education we like to celebrate the joys of our students, but do we take the time to sit down and really talk about the incredible things THEY have identified about themselves? How would this empowerment shape the outcomes of kids across our country?
We are being faced with a wave of children who are living in crisis and facing tremendous trauma. However, one huge difference exists from other generations of children born into trauma. Teachers across our country are taking a stand, educating themselves about how to reach students and learning how to empower and connect with them. My challenge to you today is to start the process of discovering the gifts that every student you meet has. Just ask them! They will tell you!