The setting was an educational psychology class at Ball State University, the time was sometime in the early 1990s. I eagerly anticipated my masterpiece, a million-page research paper on the brand new fundamentals of why including kids with special needs in the general education was so important. I had been working on the paper for months. I can still hear the click clack click of the Brother Electric Typewriter I borrowed from my roommate to complete the task. I knew it was an incredible paper. I could feel it in my bones. No matter what some professors or teachers from the past might say about my multiple choice test taking skills, I have always prided myself in being able to convey information through writing.
The moment of truth arrived, and my paper was passed back. The score, written on the cover page in a slash of red, was less than enthralling. My mind raced. I had been so confident that my message was clear, my content so developed, my avant-garde approach to education so stunning that my teacher would be showcasing my paper in front of the class...not slipping it to me as he walked by.


I flipped furiously through the pages to find the culprit. On the first seven thousand pages, only a hint of the red color came in the form of agreement, encouragement or an occasional probing question designed to make my preservice mind churn. The last page, however, was a sea of red - waves crashing all over the bibliography I had to include per the rubric. MLA style was absolutely not my friend. All of my innovative ideas and passion took a back burner to something I had been taught but had not learned.
As a person who has been in the field of education for a long time, I feel like part of the overall job is never to stop learning. Ever. It is part of what we preach, and part of what we should do. However, continuing to learn new things and expanding horizons often comes with a price. A price I like to call, "Time Machine Moments," or TMM for those of us who love acronyms.
To be specific, Time Machine Moments refer to when directly after learning something new or better one thinks, "I wish I had a time machine so I could go back and teach that again." This does not mean that there is anything wrong with what I taught, especially taking into consideration what I knew then. I did what I did at the time, because it was what I knew and I always tried my best for students.
I also do not want anyone to confuse these moments with regret. I refuse to beat myself up for not knowing about or having the resources to do something. I can be aware of the fact that I always got marked down in college for MLA or APA citing style issues, and as a result I could spend time being furious that I did not have a tool like Snap&Read Universal that actually generates the citing
mistake free
. I could react by either shaking my fists to the sky, screaming, "WHY?!" OR teach students to use the tool, sparing them from the defeat of turning in a fabulous paper marked down by something ambiguous to most students.
When I speak to teachers across the state about writing tools and devices, a frequent reaction held by the attendees is one of frustration. The response to the Livescribe Note-Taking pen is almost always, "Where was that when I was in college?'' The response to APA, MLA or Chicago style citing tools is one of disbelief. Is it possible that so many people with so many good ideas might have missed an opportunity to shine due to a technicality? My philosophy on when we introduce text readers or word prediction software with auditory feedback to children is in the same vein. How many years did I drill decoding into a student who wanted to read Harry Potter? A text reader with a highlighting tool would have allowed the student to be reinforced of the words and text while auditorily reading on a level of extreme interest. The way to get better at reading is to...you guessed it...READ. Bring me that time machine now!
How many students would I have helped if I had been figuring out a way to get original ideas out of them instead of asking them to do something technical that was not the point? Traditional teaching models I used were good for some students, but truly figuring out what would have helped them discover inner brilliance would have been the best gift I could have given them.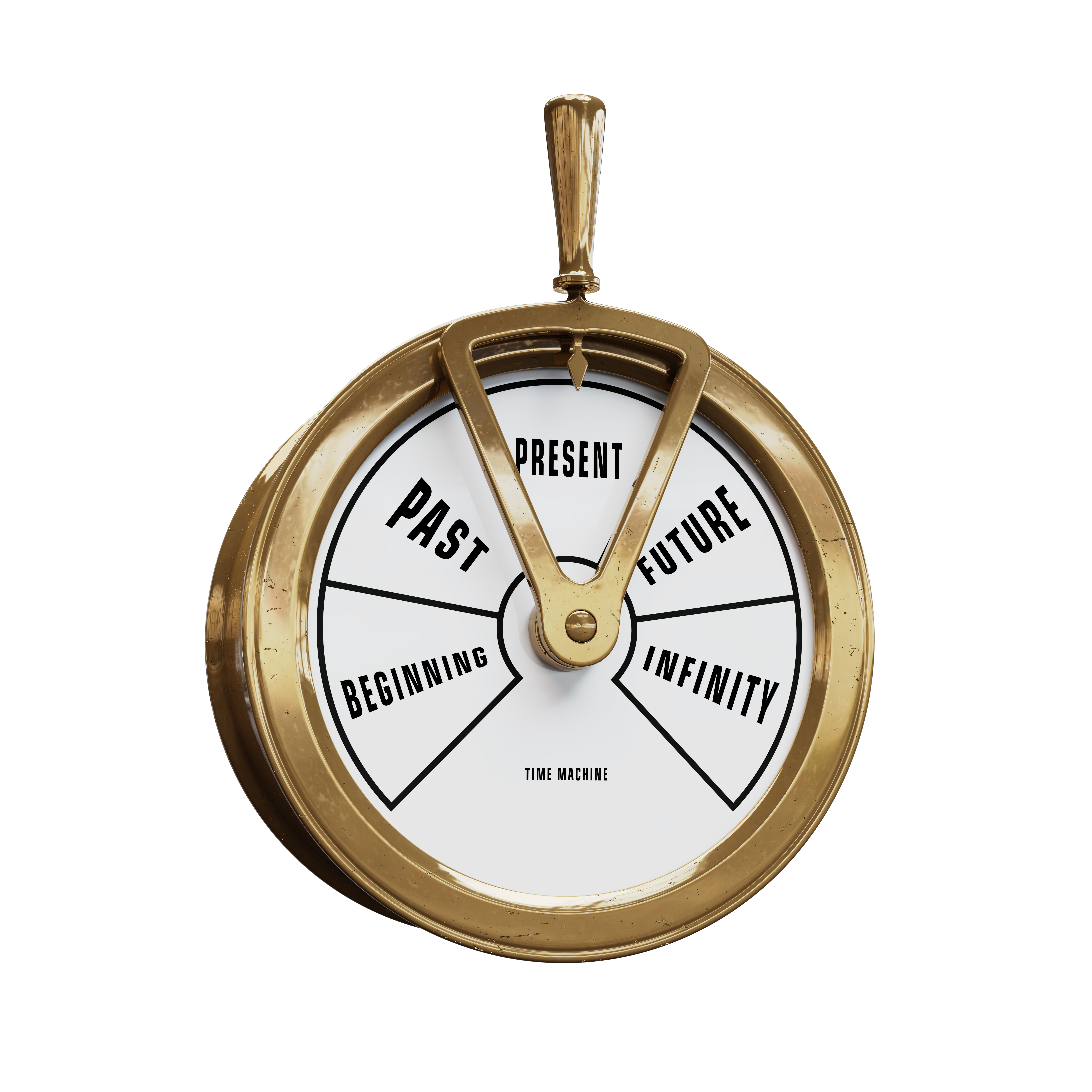 There will always be time machine moments for educators. There will always be an advancement that will make a teacher run for a "Back to the Future" type Delorian and start wildly punching in dates. I think the thing that balances it out, however, is having an open mind in the present. Being innovative and outside of the traditional teacher comfort zone is what it is all about.