"Beginnings. I detest them."
This is the first line I wrote in a journal I kept for my first creative writing class in high school, circa early '80's. I was sixteen, so my first inclination in reading it all these years later is to reach back in time and pat myself on my big, feathered,1981 hair and gently say, "oh honey, turn down the drama." I was, after all, sixteen, so maybe there was only one setting.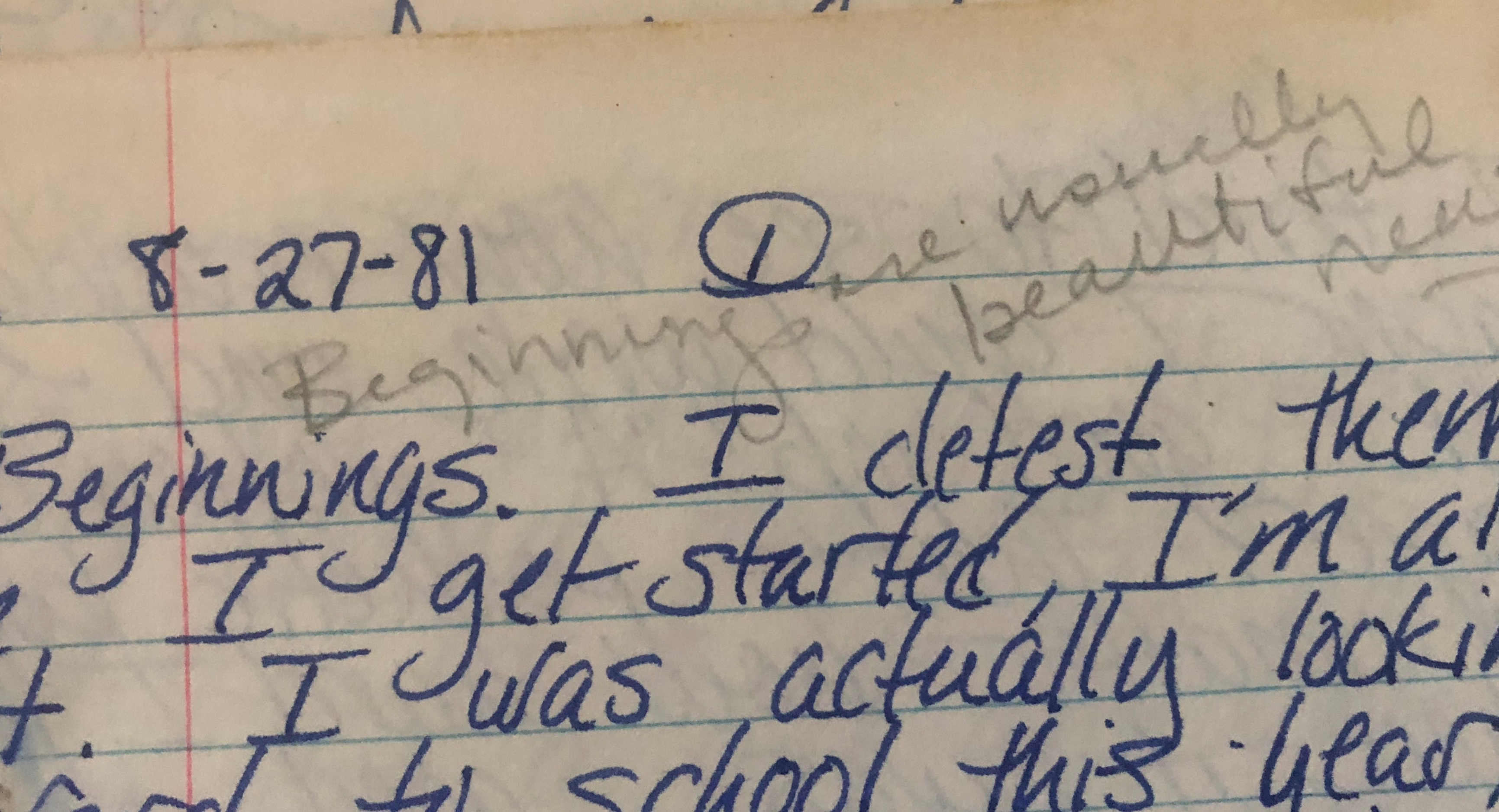 In reading the whole journal entry, I sense that what I was really feeling was fear. I liked writing, and other teachers had told me that I was a good writer, but I was nervous about measuring up for Mrs. Bales, who had a powerful reputation in our school. She was known to be quirky, funny, creative, and to set the bar high. I had even heard that she arranged the desks in a circle on certain days--gasp!
She wrote back to me in the journal feedback, "beginnings can be beautiful and new!" which turned out to be true for her class, where I felt challenged and nurtured as a writer. It was also the place where the seeds were sown for my career in education. Mrs. Bales paired me with classmates who struggled with editing, and pointed out that I was good at helping them without doing it for them.
37 years later, (with much smaller hair) I'm thinking about the beginning of summer, and the beginning of my 3rd year with PATINS.



Summer starting:
Slicing the first kohlrabi from the garden

Walking through the entrance of the amusement park and deciding which roller coaster to ride first

Opening the first page of the book you haven't had time to read

No socks for months and months ahead

The garage freezer is full of Klondike Bars
Betting with my husband on the first sunflower bloom


Porch swing cinematic view of an Indiana storm bowling in



Beginning a new year with PATINS:
I know in September I'll be ready for structure again, but for now, bring on the blank pages, the possibilities, the bare feet!