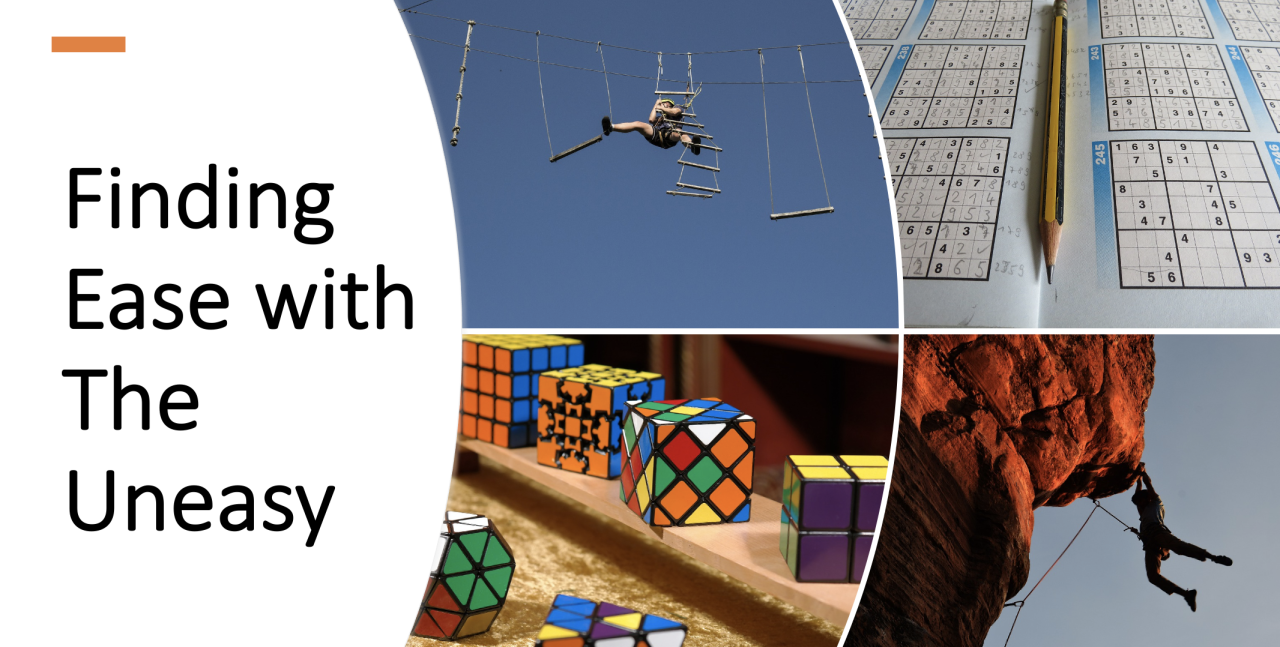 Last April, I began a journey towards finding my optimal health. Fortunately, this is a proactive and not a reactive step to becoming my best self inside and out. During this journey, I've embarked on lots of new experiences and thus lots of new self-reflections.
This week I've been reflecting upon how I engage and respond to new activities, social situations, information, etc. Some experiences I'm exploring include learning new information about my blood sugar levels, playing on a new sports team (and playing a sport that I haven't played in years), and meeting new people at a friend's birthday party.
While I've identified differing responses and feelings about how these activities impact my overall mental, emotional, and physical health as a human being, I've also noted that they all have something in common. I chose to take part in them. It was my choice to research my blood sugar; it was my choice to play on a new team and to revive my softball skills; it was my choice to attend the birthday party.
This revelation stood out to me, because our students are regularly confronted with many new experiences in which they aren't given the opportunity to choose whether to participate; participation is mandatory. So where does this leave our students who struggle to transition into new or difficult activities throughout the school day?
I believe that the answer is that we must teach our students how to become at ease with the uneasy.
To try this, I encourage you to consider explicitly teaching students how to appropriately request help when up against a challenge. Though it may seem that all students should naturally understand how to ask for help throughout the day, this task actually requires multiple skills. This skill set requires the ability to recognize one's struggle and the need for help, identifying the person to ask for help, getting this person's attention, and so on. This means that students who struggle with asking for help need time to practice the steps when they are self-regulated and in a space where they aren't afraid of what their peers or others may think.
In that same safe space, I recommend having conversations with your students about what it means to ask for help. These conversations can demystify the stigma around needing help, identify nonverbal or discreet ways to request help, and/or create shared language on alternative ways to ask for help such as, "I need to see another example" or "I'd like clarification on this section."
We can also work on improving our students' ease with the uneasy by improving their cognitive flexibility. This is a skill that can be practiced through the use of student schedules. For example, consider creating student schedules where an unknown activity is represented by a question mark icon. When we first introduce this type of activity to a schedule, the question mark could be accompanied by two or three activities to support the student's expectations and need for predictability. This can be seen below in the left most visual schedule in the progression.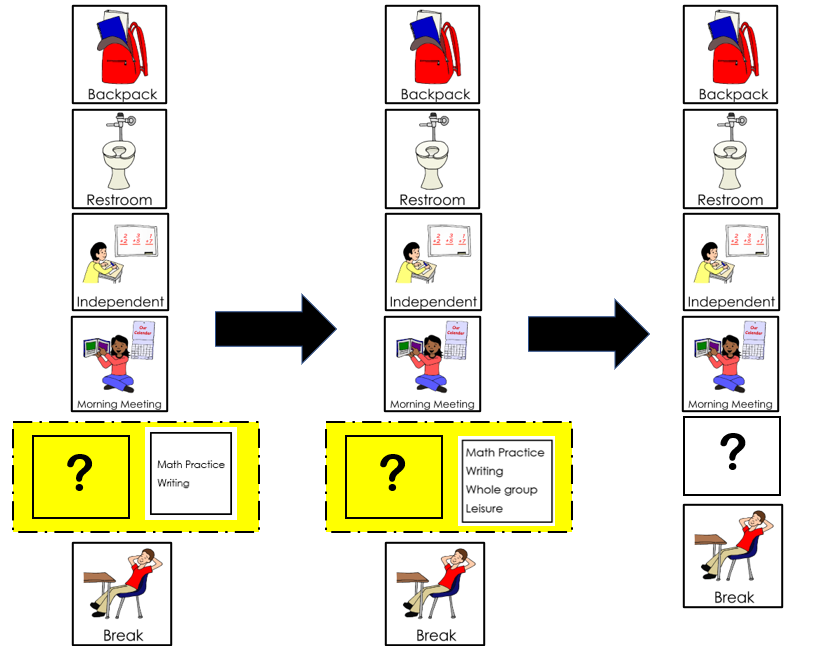 Then over time, the number of activities could increase to improve their cognitive flexibility, helping the student to understand that during a certain time of day any number of listed activities could occur (seen in the centered visual schedule in the progression above). The list of activities could grow until it becomes difficult to list a large number of activities at which point only the question mark is used indicating that the activity is truly a surprise (indicated in the right-most visual schedule in the progression). It's important to take behavioral and academic data on how the student is responding to these unknown and mandatory activities.
The end goal of this strategy is for the student to have collected personal data through experience and from real-time educator feedback on how they've been handling the new or unexpected activities. This information should then allow them to see how their ability to be at ease with the uneasy is improving, and that in fact, they can handle unexpected challenges, where there was no choice but to lean into it and ask for "help" or "clarification" or "support" when needed.
With hope, we will scaffold our students' ability to be at ease with the uneasy and lead them into independent lives that allow them to take on challenges they once never imagined they could.

If this blog brings to mind any specific students, please email me! Together, we can investigate what is causing their unease and design strategies or find tech tools to support them.