IERC (Indiana Educational Resource Center)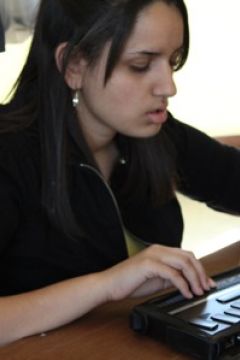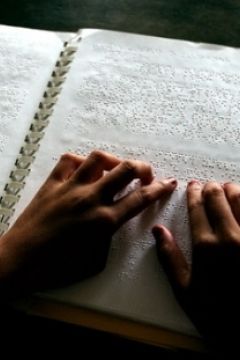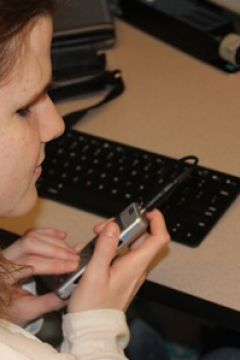 The Indiana Educational Resource Center (IERC) is a statewide, centralized depository of specialized formats for school-age students who are blind or visually impaired enrolled in local education agencies. These formats include braille and large print instructional materials, as well as tangible aids and equipment specifically designed for use by students with visual impairments.

The IERC collaborates with the PATINS Project, Indiana Center for Accessible Materials (ICAM) for the provision of services. Request for instructional materials, for school-age students who are blind or have low vision, are submitted to the ICAM by the LEA appointed Digital Right's Managers (DRM) and are processed by the IERC. All materials are provided at no cost to eligible students and are on loan to the ordering local education agencies.

In addition to the centralized, statewide depository, the IERC also houses and manages a Braille Transcription Project and oversees the Miami Accessible Media Project located at the Miami Correctional Facility in Bunker Hill, Indiana.

Indiana Education Resource Center Brochure

IERC Protocol for COVID-19 Mail Handling and Cleaning

Spring 2021

IERC Reminders

Ordering Textbooks for 2021-2022 School Year

Now is the time to start ordering braille and large print books for next school year! Getting orders in now helps to ensure your students will have their educational materials on time when school begins next year. Visit our IERC webpage for more information regarding ordering large print and braille instructional materials as well as supplies and equipment on the ICAM for your students who are blind or low vision.

Please contact our IERC staff if you have any questions regarding the ordering process.

IERC Annual Inventory

Information regarding the Annual Inventory Recall/Reallocation process will be disseminated to each BLV teacher this spring. This process will allow us to effectively reuse textbooks and equipment. Please complete the annual inventory process by the end of the school year. If you need assistance or have questions, please call, or email Martha LaBounty at mlabounty@isbvik12.org.

Returning IERC Loan Materials

All materials not designated for renewal or reassign for the next school year must be returned to the IERC no later than July 1.

When shipping textbooks and equipment to the IERC, please use the following guidelines:

• Keep volumes of a title in one box when possible.


• If returning books in more than one box, please number the outside of the boxes, i.e., Box 1 of 6, along with your name and district.


• Enclose an Inventory Return Form indicating what items are in each box. Please identify any discrepancies on the form, i.e. volumes/parts lost, consumed, or damaged.
• Ship materials via Free Matter for the Blind. For your convenience, return Free Matter for the Blind mailing labels are on our website.
• C

omplete the return address with a school corporation as it helps us sort incoming materials from the mail truck.


• Return through insured and trackable postage APH Perkins SmartBraillers, MATT Connects and Jupiter Portable Magnifiers per the loan agreement.
• Return all loaned professional publications.

As always, thanks for your time and assistance to complete this very important procedure!

IERC Shipment Confirmation

A packing slip will be enclosed in each shipment from the IERC. When you or a designated staff member receives a shipment from the IERC, please visit the IERC webpage to confirm delivery.

Need Assistance?

If you need additional assistance or information, do not hesitate to contact the IERC staff.

Indiana Educational Resource Center
7725 North College Avenue
Indianapolis IN 46240
P: 317-554-2740
Email: IERC@isbvik12.org
www.patinsproject.org/icam/ierc

IERC Summer Hours

Our office will be open from 8:00 am until 4:00 pm each day. If you have questions or need assistance, please call our office at 317-554-2740 or 1-800-833-2198 or email us at ierc@isbvik12.org.

Have a wonderful summer!


Hours of Operation

: 8:00 a.m. – 4:00 p.m. EST Monday-Friday

Mail

:

Indiana Educational Resource Center

7725 North College Avenue

Indianapolis, IN 46240-2504

Phone: (317) 554-2740

Toll-free: (800) 833-2198

Fax: (317) 475-9181

eMail:IERCEmail@isbvik12.org


Upcoming BLV Trainings and Conferences



Mark Your Calendars
More soon!