IERC (Indiana Educational Resource Center)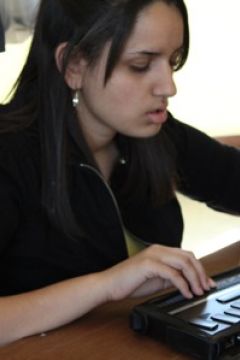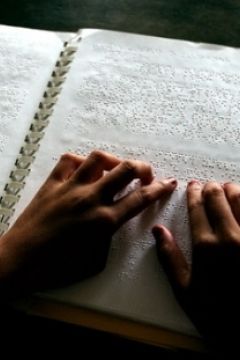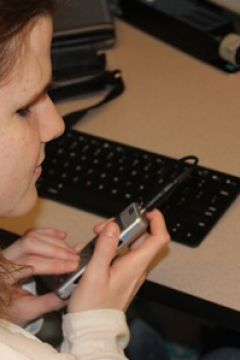 The Indiana Educational Resource Center (IERC) is a statewide, centralized depository of specialized formats for school-age students who are blind or visually impaired enrolled in local education agencies. These formats include braille and large print instructional materials, as well as tangible aids and equipment specifically designed for use by students with visual impairments.

The IERC collaborates with the PATINS Project, Indiana Center for Accessible Materials (ICAM) for the provision of services. Request for instructional materials, for school-age students who are blind or have low vision, are submitted to the ICAM by the LEA appointed Digital Right's Managers (DRM) and are processed by the IERC. All materials are provided at no cost to eligible students and are on loan to the ordering local education agencies.

In addition to the centralized, statewide depository, the IERC also houses and manages a Braille Transcription Project and oversees the Miami Accessible Media Project located at the Miami Correctional Facility in Bunker Hill, Indiana.

Federal Quota Annual Census

The IERC is conducting the Annual Census for Legally Blind Students and the annual review/edit of all information for students who are blind or have low vision via the ICAM. The Annual Census will close on

February 15, 2020

. Thanks to all designees for logging onto the ICAM to update and add student data for this very important process. The IERC staff will compile all data for students who function at or meet the definition of legal blindness per the "Act to Promote the Education of the Blind," and will submit the information, per parental consents, to the American Printing House for the Blind (APH) by March 15, 2020. Students registered during this process will generate federal quota funds for the IERC to use to purchase specialized instructional materials from APH.

Just a reminder...Please continue to register all new students and update existing student's information as it changes (grade levels, visual acuities, etc.) on the ICAM to keep student information current.

Book Orders – Order NOW for next year!

Please begin to submit

book orders

for braille instructional materials now for the upcoming school year. Be sure to send a course syllabus to the IERC for braille orders that require original transcription. Include the sequence in which the chapters will be taught by the classroom teacher and the dates they will be taught to insure student's receive their instructional content on a timely basis.

Packing/Shipping List

Please be sure to login to the ICAM as soon as you receive materials from the IERC to confirm your delivery. For more information and

step-by-step instructions

.

Need a User Name and/or Password?

Please contact Martha Hammond at the ICAM if you need a user name or password by emailing

mhammond@patinsproject.org

.

Need to Add or Remove a DRM?

Visit the ICAM DRM

webpage

to register or remove a DRM.

DRM Student Registration, Ordering Process and Teacher Management

Visit the ICAM

web page

for newly updated information for DRM's regarding student registration, ordering process and teacher management.

Need Assistance?

If you need additional assistance or information, do not hesitate to contact the IERC staff at 317-554-2740 or send an email to:

IERCemail@isbvik12.org

Hours of Operation

: 8:00 a.m. – 4:00 p.m. EST

Mail

:

Indiana Educational Resource Center

7725 North College Avenue

Indianapolis, IN 46240-2504

Phone: (317) 554-2740

Toll-free: (800) 833-2198

Fax: (317) 475-9181

eMail:IERCEmail@isbvik12.org


Upcoming BLV Trainings



Check back soon!

Braille Literacy Month

January is Braille Literacy Month. Check out these fun songs the American Printing House for the Blind (APH) has on their website to celebrate Braille Literacy!


NLS Name Change

As of October 2019, The National Library Service for the Blind and Physically Handicapped or NLS officially became the National Library Service for the Blind and Print Disabled.

Marrakesh Treaty

The Marrakesh Treaty to Facilitate Access to Published Works for Persons Who Are Blind, Visually Impaired or Otherwise Print Disabled, or "Marrakesh Treaty," provides for the exchange of accessible-format books across international borders by organizations that serve people who are blind, visually impaired, and print disabled. The Marrakesh Treaty was adopted in 2013 by the World Intellectual Property Organization (WIPO) to address the widespread problem known as a "book famine," the situation where few books are published in formats that are accessible to those who are blind or visually impaired. The United States became the fiftieth member to be party to the treaty on February 8, 2019.

More information about the treaty, contracting parties and provisions can be found here at https://www.wipo.int/treaties/en/ip/marrakesh/.

Additional information about the treaty and U.S. law can be found on the United States Copyright Office.

Finally, readers can find additional general information in the Marrakesh "Getting Started" guide.

Just released, Considerations for States Providing Materials in Braille, by NCEO, the National Center on Educational Outcomes, Brief Number 19, October 2019.
The purpose of this brief is to provide information on, and recommendations for, appropriate braille materials for students.

The Association for Education and Rehabilitation of the Blind and Visually Impaired (AERBVI) and the Council of Schools for the Blind (COSB) have written The Bill of Rights for All Children with Visual Impairments

[

ENG

] [

SPAN

],

a resource for parents, professionals and legislators regarding the basic educational rights of children with visual impairments. This document is provided in English as well as Spanish. For more information about this resource, take a moment to read the document and view the

You Tube video

from Paul Olsen, President of COSB.



The Braille Institute has announced the release of the iBraille Challenge App. The iBraille App is a free app created to bring braille and digital literacy together. Through the app, using an iPad and a refreshable braille display, students can practice and hone their braille literacy skills anywhere, anytime.

CVi Connect has launched an iPad application for use by families, educators, medical professionals and others in support of children with Cortical Visual Impairment.

The American Printing House for the Blind (APH)'s Braille Blaster, v. 1, is a free braille translation program for braille transcribers, teachers and others who need to produce high-quality braille materials quickly and efficiently. BrailleBlaster takes advantage of the rich markup contained in NIMAS (National Instructional Materials Accessibility Standard) files to automate basic formatting and gives the user tools to make advanced tasks quicker and easier. Designed primarily for editing textbooks that meet the specifications published by the Braille Authority of North America, the purpose of BrailleBlaster is to help braille producers ensure that every student has their braille textbooks on the first day of class. Features include: translate braille accurately in UEB or EBAE; format braille; automate line numbered poetry and prose; split books into volumes; add transcriber notes; describe images; automate braille table of contents, glossaries, preliminary pages and special symbols pages; automate a variety of table types; translate and edit single line math.

APH ConnectCenter. The American Printing House for the Blind (APH) has partnered with the American Foundation for the Blind (AFB) to become the steward of several key information resources founded by AFB. The APH ConnectCenter resources include: APH ConnectDirect information and referral 800 number at 1-800-232-5463, email info@aph.org; Director of Services; FamilyConnect.org; CareerConnect, and VisionAware.org.

The American Printing House for the Blind (APH) has taken stewardship of the American Foundation for the Blind (AFB) Press publications. Titles can now be ordered from the APH website at https://www.aph.org/afb-press/. These publications are not available for sale using federal quota funds. For more information regarding any of the publications, contact Sarah Bush at sbush@aph.org or 502-899-2306.