Refurbished Technology

Cristina Foundation
The PATINS Project Refurbished Technology Program refurbishes used donated computer equipment. PATINS is the official lead agency in Indiana for the National Cristina Foundation (NCF), a not-for-profit, national donation channel for refurbished computer technology. Donations are also accepted from individuals and corporations with useful computer equipment. The purpose of these donations is to funnel used computer technology to the PATINS Project. We then refurbish the computer technology and provide it to students who are at-risk, disadvantaged or have a disability in Indiana's K-12 classrooms where a need for technology exists.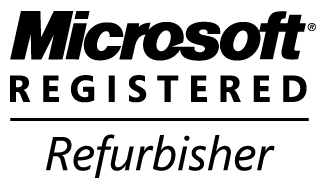 Microsoft Registered Refurbisher
We are a Microsoft Registered Refurbisher (MRR) and a member of the TechSoup organization, a nationally recognized partner for reuse and recycled computer equipment. Once refurbished, the Windows 7 Professional operating system, Open Office Suite, Adobe Reader, and Microsoft Security Essentials are installed for application use.

Free Refurbished Technology Available
Indiana public school administrators, special education directors, teachers of record, and school personnel are eligible to apply for FREE refurbished technology to be used in the classroom or provide it for home use. A limit of ten computer systems per school per year is our policy. Special needs above this must be approved in writing by the PATINS Project State Director, Daniel McNulty. A computer system equates to a computer, monitor, keyboard, mouse, and speakers. We no longer provide printers or scanners. Applications are filled on a first come-first served basis when the appropriate equipment becomes available. Computers are distributed on an AS IS basis. PATINS does not provide technical support for these computers once delivered.
To receive free, refurbished technology, submit an application on-line (opens new window).

Note: Parents of students must have teacher of record submit the on-line application!

Donate Your Old Technology
Do not recycle your old equipment! Refurbish your unused computer related equipment through the PATINS Project first. Most residences, businesses, and schools pay to get rid of or recycle their older computer related equipment to recyclers within the state. PATINS does not charge for the equipment you donate that is used for this program. Donations must be equipped to handle either Windows 7 or Windows 10 with at least an i3 Intel processor or equivalent, a hard drive of 250 GB's, and at least 2 GB's of memory or RAM. We ask for your help in finding new donors for our program.

Contact a PATINS staffer or submit the contact form to make arrangements for your donation.
Walt Daigle
For more information on the PATINS Refurbished Technology Program or to donate equipment, please contact:
Walt Daigle, Refurbished Technology Program Manager
Phone: (317) 253-1481 ext. 230
Fax: (317) 387-4155
Email Walt
Click the graphic below for a FREE Computer and Application Training for ALL