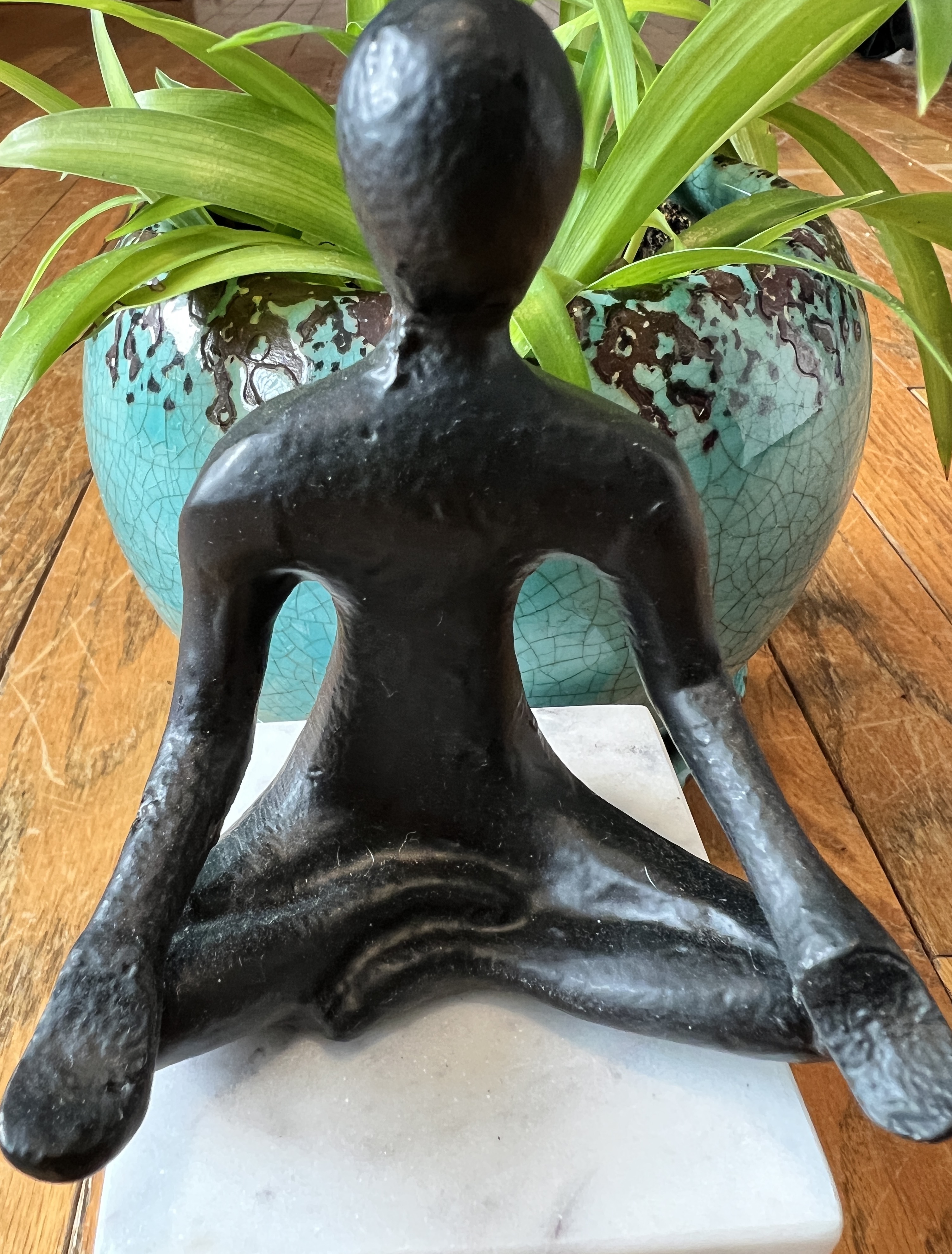 For several years now, I've felt it critical to maintain the notion that, " I am in charge of and responsible for my own happiness." In that vein, I've spent considerable time and analysis in writing a condensed list of the things that, "Truly Make Daniel Happy." Along with this list, I have used this as an opportunity to catch myself from blaming others for any unhappiness I might be experiencing. I generally felt pretty good about all of this and would probably say that it offered a solid sense of hope and direction. It can be quite vulnerable to create a genuinely honest list like this, and I was proud of it.

More recently, however, I had someone I strongly respect pose the following question to me, which really challenged my thinking in a way I'd not dealt with before;

"If your "happy list" were to be considered your list of goals or objectives for the year, what criteria would your Annual Performance Review consist of, and what would your overall performance rating or score for the year be?

Whoa! What a challenging question! I was rather proud of having identified and listed the things that genuinely make me happy. I hadn't even considered rating myself on achieving them! Then again, I have worked with educators on writing, supporting, and measuring annual student goals for the past 26 years! Indeed, what would my "happy list" annual performance review look like and how had I never even thought about measuring success on it? Further, if I knew I was going to have an honest performance review at the end of the year on my "happy list items," would it change my actions, or how I used that list as my map/compass during the rest of the year? …most definitely so!

During that very same week, I came across a student in my evening welding class at Ivy Tech, who was talking with the instructor about the leather-work he does. This caught my attention quickly because this particular student is still in high school. He's 17 years old, he's taking evening welding classes, often until after 10pm, and he's a leather-worker for fun! How cool! I often hear that work ethic, drive, and discipline are lacking in today's youth, but I've come across so many high school students and young adults lately who, quite honestly, have far more of those characteristics than I had as a high school student! I believe it's important to point these students out, support them, and learn from them anytime we can!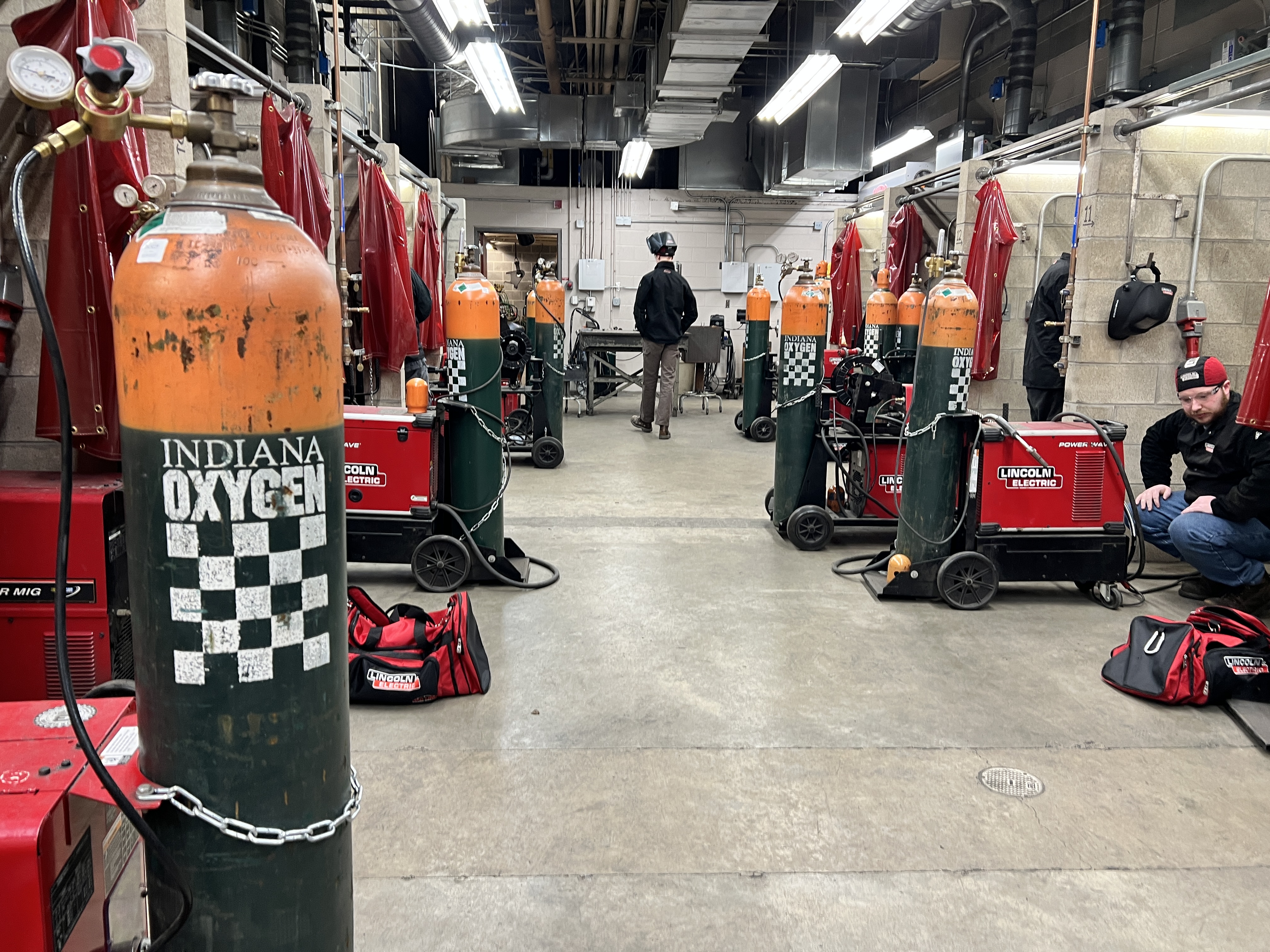 About a week before meeting this welding peer of mine, my wife had let me know that the wallet I'd

previous

gotten her as a gift, was starting to fall apart. Here, I found myself with a young, driven, focused leather-working high school student! It was like a perfect storm of events coming together, so I asked him if he'd consider making a new wallet for my wife. Long story a little bit shorter, Jack produced,

with progress pictures and questions about customization during the process,

an incredible piece of leather art that I excitedly presented to my wife for Christmas as her new wallet.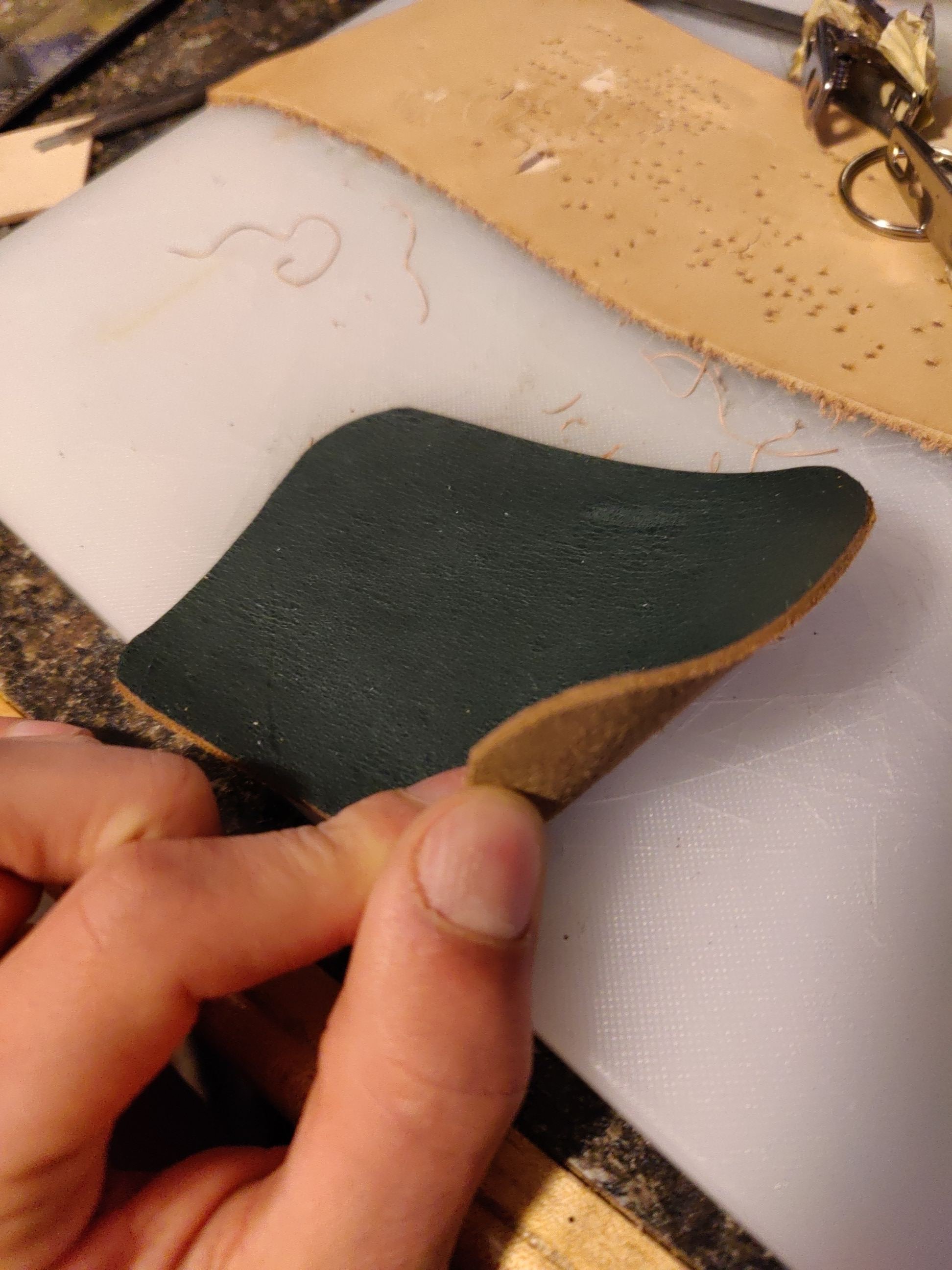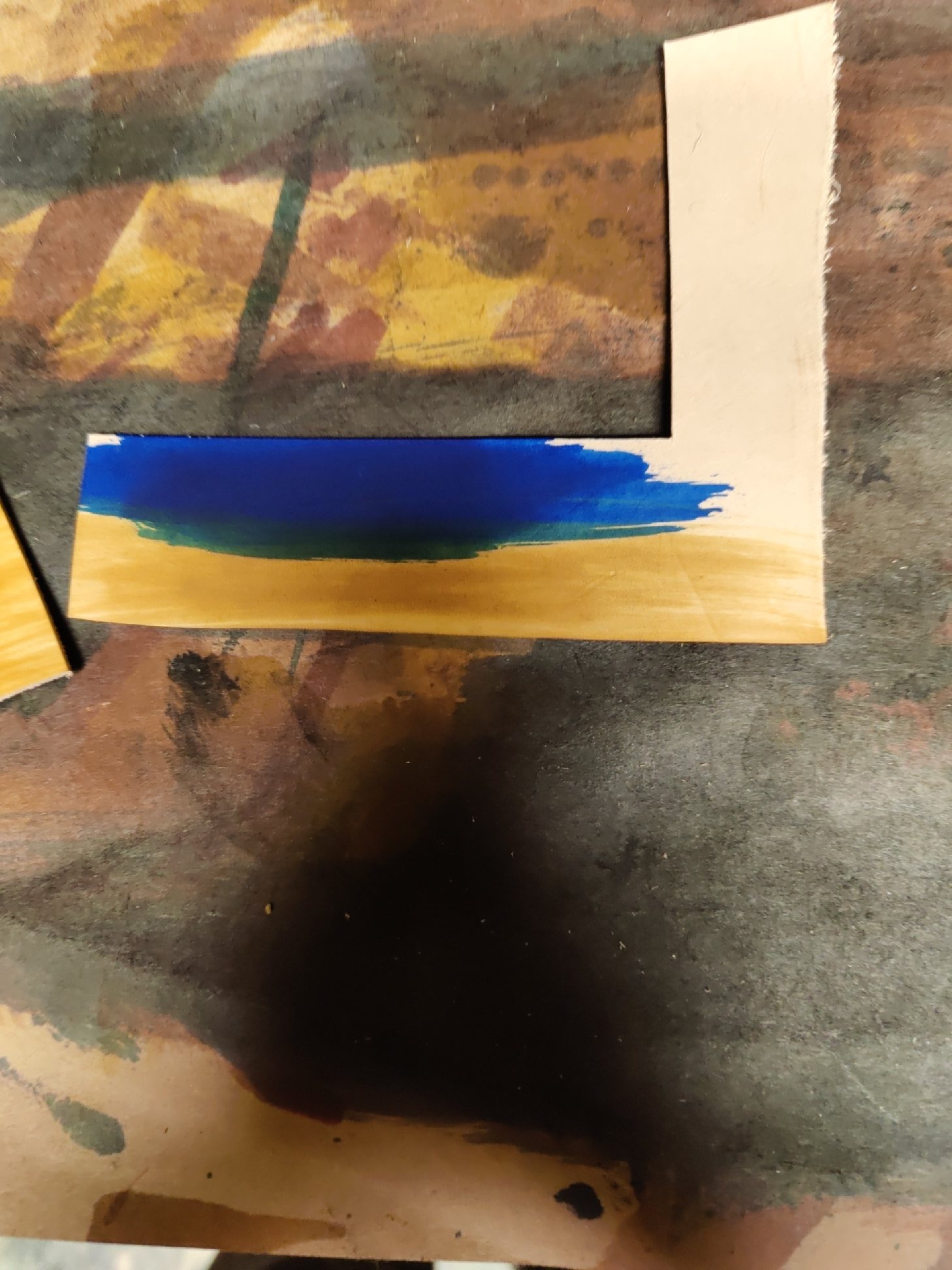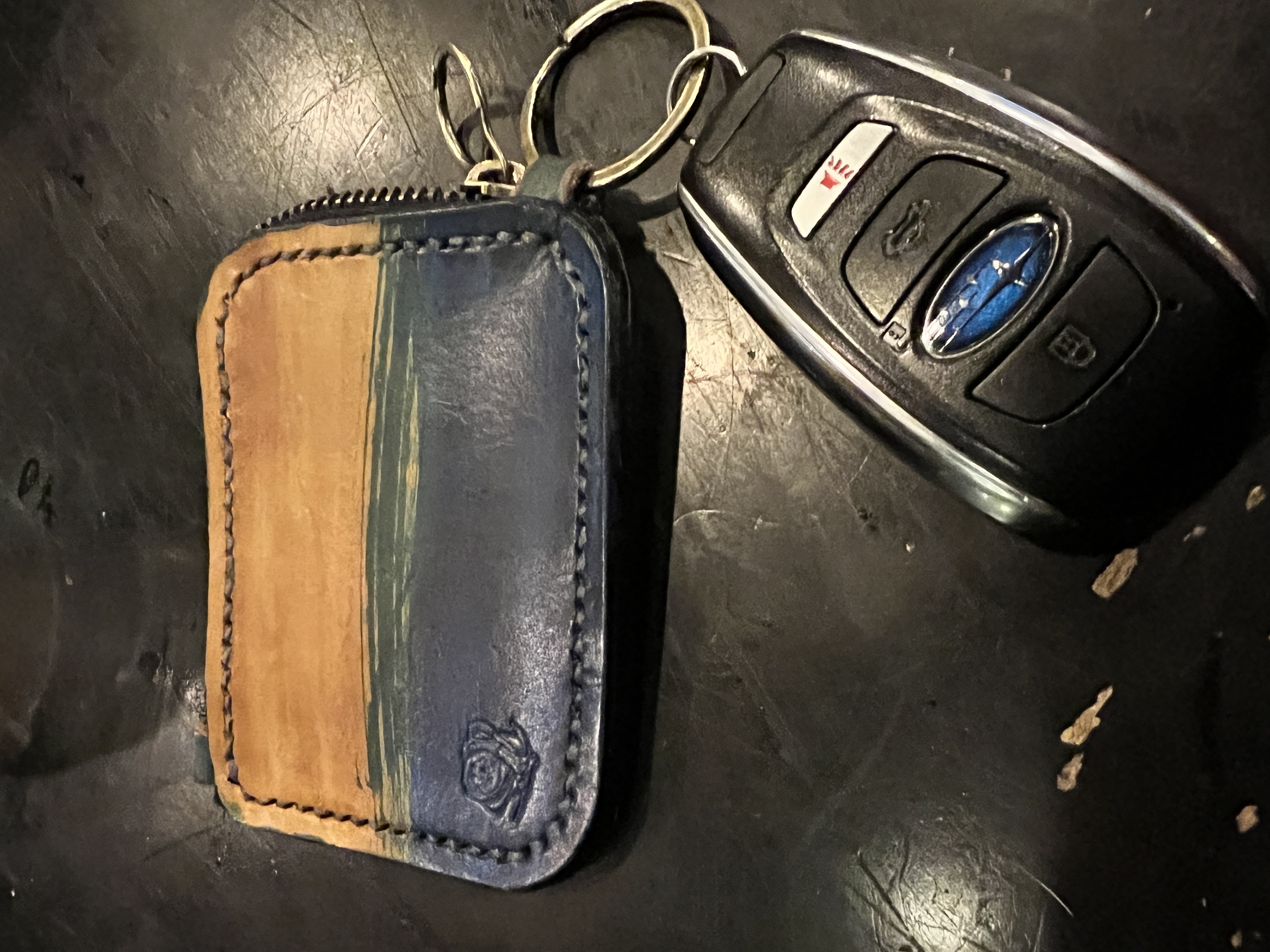 As if I wasn't already sure, it was now confirmed that this young leather-working, welding, high school student wasn't quite the same as a lot of other high school students and it was about this time that I asked if he'd consider being a part of my next turn to blog; I was interested in what motivates him, what makes him happy, what drives him to be more, better, different, and satisfied. Specifically, I asked him what he thought about school up through his 17 years and what advice he might offer to other younger students. Jack's somewhat quiet and, in my opinion, very humble, so it took a little bit of convincing... and it is my pleasure and honor to welcome Jack, who is wise beyond his years, to the PATINS Ponders Blog!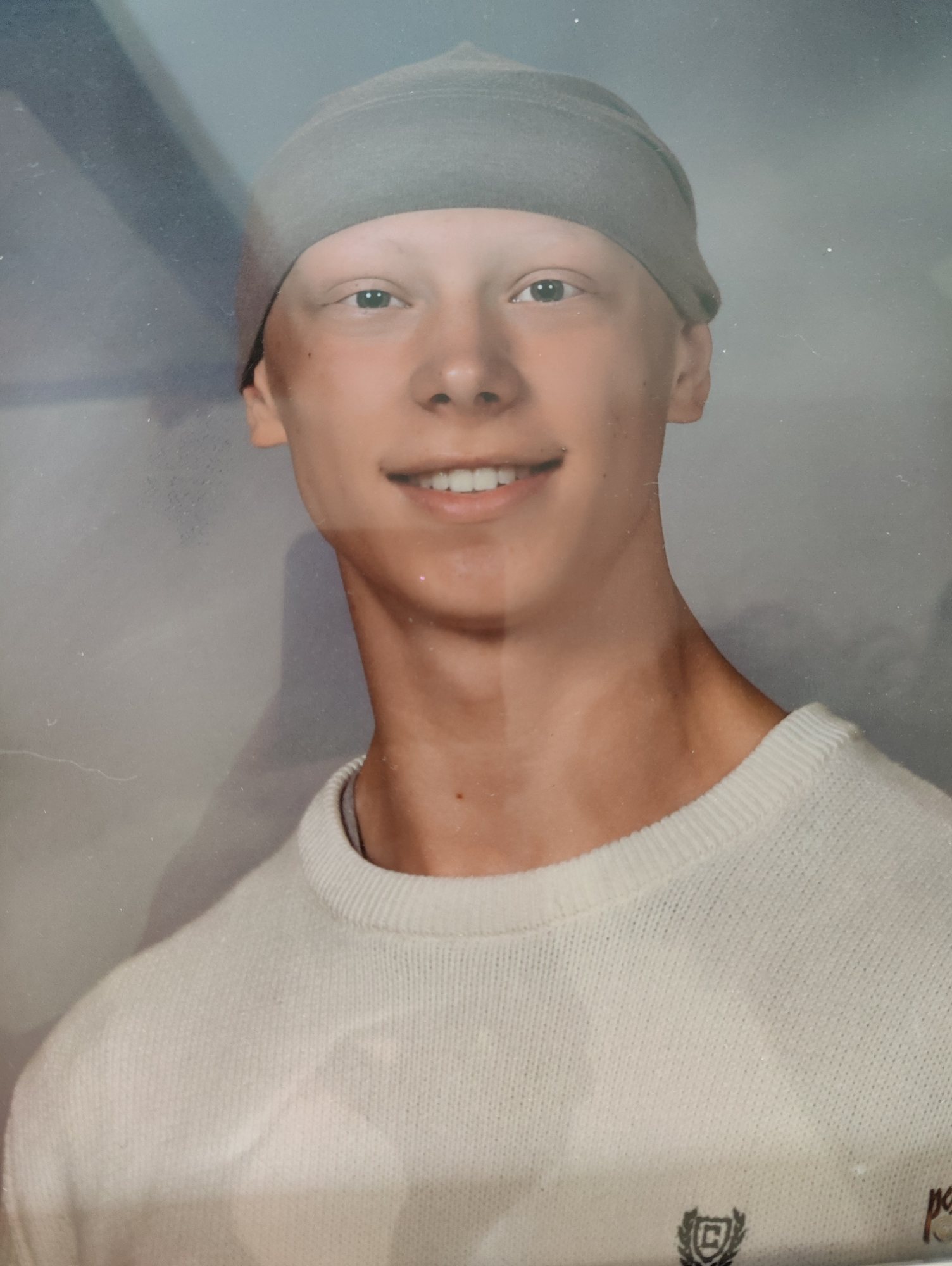 "Never let school get in the way of an education, but

always allow it to teach you"

That is a quote from my grandfather, a teacher, that I've found a lot of value in. Personally, I've experienced frustrations around school, as most students do. However, in creating and keeping a balance of several factors, I've been able to avoid having those frustrations get in the way of my education.

Finding something to do that you truly enjoy works better if you're the only one involved. For example; Finding an activity that you can gradually get better at, can increase your aptitude, and also feed your desire to learn! This is because when school and homework are the only things you do between periods of nothing and spending time on your phone, you're putting yourself in a regressive environment of learning. When you're actively doing or learning something else, it takes you off of your phone and can give you an important break/rest period from focusing on school work. Rest is a critical part of getting better at anything. Once things are learned and taken in, you will find new ways to relate school and work to what you actually enjoy doing more, which can keep you more engaged in everything! Personally, I've found a handful of things to be critically beneficial in my life so far; awareness of time, self-care in the form of sleep/rest, working for money even if it's not your ideal job, allowing myself to read purely for pleasure, and staying focused on the expectations that your teachers and bosses have for you, even if you see little or no value in them at that moment.

Let's consider picking up a new skill, activity, or hobby. I was drawn to and decided to pursue creating items from leather. To be able to do that, I needed material and I needed equipment, so I needed money. Entering the workforce is something that has filled my time, allows me important connections with others, and is a motivation to strive for excellence in something aside from school. When time is filled throughout the day and evening with meaningful tasks, school work can begin to take on new importance as one may start to see and truly value the limited hours in a day. It can help keep you aware of minutes and on your toes about how you're spending your time. Spending a significant amount of money on something, like your hobby or other passion, is going to keep the motivation cycle going, growing, and evolving into even more dedication, discipline, and eventual pay-off! Another activity that helped me a significant amount was finding a book I liked,
that I didn't have to write about or relate to school at all. Once I started reading my book it made me want to finish my schoolwork as soon as possible so that I could, instead, read my book. Establishing a personal bedtime for yourself is another valuable time management and motivation strategy. Even if the established bedtime hinders schoolwork progression, making that routine a priority proved better, for me, in the long run. With all this being said, one of the worst ways to waste your time in early life is to be negligent about and around school. There are very important opportunities that present themselves at school, but they aren't always obvious. There is bound to be someone in or out of the school system to help you if you present yourself as willing to work and open to help and as someone eager to do well and achieve what is expected from school, even when it's not easy or the most preferred activity.

Clearly not all young adults these days are lacking in discipline, strategies, work ethic, or motivation! In fact, the humans like Jack that I've been fortunate enough to cross paths with over the years have always taught me important lessons, because I always try to remain as open as possible to "not letting education get in the way of
allowing others to teach me!" In fact, I'll be completely honest, I've peeked around my welding booth more than once to ask Jack what settings or techniques he's using on the night's assignment!



Often, the best teachers are continually learning as much from their students, as their students are hoping to learn from the teacher. It's this sort of 2-way street, mutual respect, and shared learning that can truly lead to the most inclusive of learning environments. It's an aspect of Universal Design for Learning (UDL) that is sometimes easily missed because it's abstract. It's not something we can concretely feel, see, or hear, and it takes a definite vulnerability to embrace. It is, however, very much related to the first and most critical element of UDL... engagement. Remember that without engagement, the other two critical elements of UDL (presentation and expression) are rather irrelevant!

AND... those elements of happiness, success, focus, and engagement that you've identified and deemed critical to your learning spaces; hold yourselves and your students accountable for them! Hold Annual Performance Reviews on them! What data or evidence will be needed to support the annual review of them?

Allow, request, and even fully rely on the PATINS teams to support you in that very way, so that you can support the students you are sharing learning within your daily world. Call on the PATINS Specialists. Utilize our Lending Library. Request Accessible Educational Materials. Implement and support a student reading with their ears, for pleasure as Jack describes, to increase motivation and engagement in academics! Consider coming to our annual Tech Expo on April 20! Registration is open! Register for any/all of our scheduled trainings! Our services to Indiana public educators is always at no cost to you!

We're here to help!