David Jackson, Specialist
Specialty Areas:

Augmentative and Alternative Communication (AAC), Orthopedic Impairment (OI), Eye gaze, Head Control, Switch Access, Mounts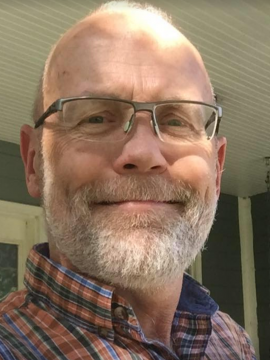 Our consultation services help save you time, money, and effort and provide you another professional to decide:

what communication device, app, strategy, or technique(s) to explore

setting up a trial with a device

steps towards an evaluation or assessment (if needed)

consideration and assistance with setting up training for your team

how to maximize use of a current AAC/AT system towards educational goals

utilizing the best local resources to implement AAC


All at *no cost to all Indiana public PreK-12 School District employeesPlease fill out this form to start the consultation process. Allow 5 school days for a PATINS specialist to be in contact with you about next steps.


Check out my training calendar to find a Webinar or In-Person training that fits your schedule.

See a training you like but not on a day that you can attend? Request the training for your school by emailing David at djackson@patinsproject.org.

All PATINS webinars and training offerings scheduled throughout the state can be found on the PATINS Training Calendar upcoming statewide events can be found to the right of this page.