Katie Taylor, Specialist
Specialty Areas: Deaf & Hard of Hearing & Transition:

Primary Age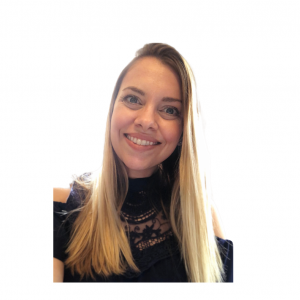 Looking for suggestions on hearing assistive technology (HAT) or providing equitable access in the classroom?





Katie provides consultations to public k-12 schools.


Please fill out this form: DHH consultation form

Looking for no cost professional development via in-person or e-learning?

Katie provides training in hearing assistive technology and deaf education in a variety of settings statewide.

Have a suggestion or request for a specific training?

Please contact Katie today with your request.


NEW! Caption and Transcript Sample Language for District's Policy- Use this sample language to help adapt policy for your school district to provide captions and transcripts for all students to implement in universal design for learning and providing accessible educational materials for all students.

NEW! Caption Resource- This is a crowdsourcing caption resource.

NEW! Deaf Educator's Resource Lists -

R

esource lists for Deaf Educators to add and share their most current resources with other Deaf Educators.



Looking for a fun activity for young students with hearing aids?

Try out the free app QuiverVision and check out their Leo the lion with Phonak hearing aids and Rog

er™ system coloring pages. Young students will love interacting with Leo!



Apple CLIPS App


Free App that captions speech as you record video!






Captioned Media for Schools

Check out Described and Captioned Media Program

"Fully funded by the Department of Education, Streaming TV and Movies, DVDs, Interactive Media, Resources, and more. We're here to educate students with sensory disabilities, along with their parents and teachers. Our major network-produced, educational content is carefully customized to serve the needs of K-12 students, as well as adult students studying to meet the needs of blind and deaf students."

American Sign Language K-12 Standards
Download a complete set of the K-12 ASL Content Standards, including the introduction, the Anchor Standards and grade-level standards, the glossary, and the references.

More Resources and Tools added often!


Katie is a specialist with the PATINS Project concentrating in the areas of deaf/hard of hearing and transition: primary age. She is a professionalized deaf educator with experience in a variety of settings including itinerant, teacher of record services, educational consulting, preschool, e-learning and K-12 classroom.

As a PATINS Specialist, Katie is looking forward to supporting teachers and students in providing equitable access to education through technology and instruction to work towards the best possible outcomes for our students across the state of Indiana.

Outside of her work with PATINS, She is an adjunct instructor for Ball State University in the deaf education program.

In her spare time, she spends most of her time running after her two sweet and crazy boys, collecting eggs from her backyard chickens, wrangling her blue heeler pup, and trying out new restaurants and watching movies with her husband.
Katie Taylor
PATINS Specialist
Deaf/Hard of Hearing and Primary Transition
Email:
ktaylor@patinsproject.org
Skype:
taylor.katie725
Twitter:
katietaylorIN