Artist Name
-
Read-by-Author-DIY-School-Year.mp3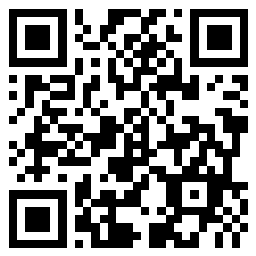 [QR Code to Audio Version]

After much of my adult life as a happy nomadic creature, my husband and I decided to
put down roots and purchase our first home. We found our nest tucked in our favorite neighborhood and near some of our favorite people. It had just a few "fun" DIY projects. Once we started the DIY process I discovered that it really stands for Discovering an Infinity of Yikes, rather than Do It Yourself. We dove into project after project with high hopes that our inspiration could overpower our inexperience. We wanted to do each project correctly from the start, knowing that a good investment now would help create a home we could truly love. Despite the ups and downs, we came through with a beautiful home filled with love AND with sore muscles, paint splotches, tears of frustration, and lots of other things that we shoved into closets.


I see a lot of parallels between my family's DIY home projects and the "Discovering an Infinity of Yikes" school year. Just as a strip of duct tape here and glue there can be quick patches, this school year has seen a number of temporary fixes. But, I believe that if we take the time to make repairs correctly from the start, we can reshape our educational system into one that we all love.
The Right Tools
This school year, we awkwardly slipped back into remote learning with packets and phone calls. The struggle was similar to turning a rusty screw with a butter knife. Yes it might eventually work; but, the extra time and effort, combined with the possibility it might not work should be enough to start the search for a better tool. In my family's case, an electric screwdriver made seemingly impossible tasks more manageable. It was just one example of our learning process, as we moved through various never-before-needed gadgets and equipped a toolbox with enough to be the envy of any contractor.
Just as my family struggled, through tears of frustration and sore mental muscles many teachers and schools have started utilizing support tools (like Schoology, Google Classroom, Canvas, and Seesaw) to enable centralized communication for students and parents. The hard work early on of teaching students (including Kindergarteners) to login and find assignments built independence and a foundation for success when students later moved to remote learning. Through evaluation and reflection, schools using synchronous learning moved from full-class zoom calls to focused, short, small-group sessions with specific goals like collaboration and interaction. Schools also created a balance between asynchronous and synchronous learning, adding even more tools (like Epic, Starfall, Khan Academy, ABC Mouse, BrainPop, Kids Academy, TED, Mendeley) to help balance teacher workload and student engagement in other ways. Another example of added tools were: a variety of Chrome extensions and apps for students are used to practice, learn, and respond in a variety of ways supporting a more universally designed classroom. This has included the increased acceptance of accessible materials and assistive technology, breaking emotional and educational barriers for many students.
Tips, Tricks, and Expert Advice
When we first opened the door to our adventure in home remodeling, we had many inspiring dreams of what could be; but, the reality of our inexperience prevented us from taking the first steps. So, we called in the experts. We had many professionals give us recommendations on types of paint, low-cost options for tile, and how best to arrange our kitchen. Without this advice, we would have spent countless hours struggling to do these projects. With this support to boost our confidence, we googled how-tos for smaller issues and watched YouTube for our mini projects.
For teachers, this year has been Professional Development after Professional Development (PD). Consults, webinars, and YouTube tutorials have been equally accessed. Teachers have been in a state of emergency, training and (in some instances) being forced toward technology integration.
Some popular tips from PDs that I have noticed include: creating a Bitmoji classroom to build a fun space to communicate with students, using Flipgrid to create videos for and by students, and using interactive slide tools like Pear Deck.
Inexperience with technology is a barrier that continues to be a stopping point for some teachers trying to reach their students. At PATINS, we have seen an increase of teachers and administrators requesting personalized/individualized training or one-on-one sessions (provided by the PATINS/ICAM team) to create universally designed online classrooms for ALL students.
The Risk
For many of my family's projects, one of the biggest barriers was fear. Fear of the first step, fear of messing it up, fear of the cost, and fear it would take too much time or turn into something we hated. One of my biggest fears was to use power tools, especially the table saw. It is big, scary, dangerous, and once you have cut something, it is final. However, at one point in a project, we needed a small piece of wood to be cut before we could move forward. Waiting for a contractor would have increased our wait from one week to up to three months! I stayed up all night convincing myself that I could use this saw. I finally got up, put my safety goggles on, and picked up the table saw. I practiced on a couple of scrap pieces, took measurements, and marked where to cut. I blasted through it with no fear. Did I do it perfectly? No. But, we were able to move forward quickly after that point, and I now can start building my table saw skills. Before this school year, many teachers dabbled in technology integration in the classroom, but some avoided it at all costs.
Today, many still struggle with the same barrier: fear. One of my AEMing for Achievement Grant team members, Melissa Harrison, has an inspirational quote in her office: "You never learn anything by doing it right." In many of life's fearful experiences this rings true, such as bike riding, public speaking, going on a date, or starting a new career. The level of risk is high, but necessary for success.
As for our DIY school year, we have all been risk takers and continue to learn new methods and use new tools. The results are not perfect, but the more steps educators have taken toward a seemingly scary new form of teaching and learning, the more enriching experiences have resulted for both students, parents, and teachers. We are forming bridges and exploring methods that have not been utilized before, and as a result, we are seeing a bright path toward an educational system that we can all love.
Like any new homeowners, our new place will probably be under construction for the rest of our lives, but the process of creating and recreating a space that we enjoy and cherish is invaluable. Similarly, teachers, parents, and students continue to grow as our schools are reimagining what education could be. We still have a long journey ahead, but a universally designed educational system is in our sights. Just like any home remodel, it was not easy and there are still are many unfinished jobs, surprise repairs, and exhausted workers. But we can continue to build our toolbox, seek expert advice, and be brave enough to take risks with that we can continue to build a place we truly love.