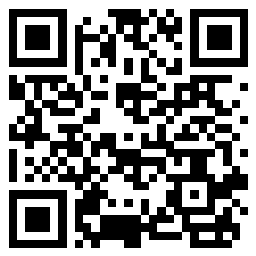 QR Code to Audio Version

Artist Name - big-steps.mp3


Have you ever come upon a creek and need to get to the otherside? You think if you make a good run and jump, you can make it. I have done this more times than I can even count. I have made it a few times. However, splash! Your foot lands into the water and soaks through your shoes. You were so close! Now you walk away with soggy feet and potentially miserable for the rest of your journey.

Now, think about the times when you come across a creek and someone before you has already set out the rocks or logs for you to walk on to get across. Perhaps you find them yourself and make a path on the water. You take your time, hold out your arms for balance and slowly make your way, really thinking of the strategy to make it across without falling into the water. Some of the rocks may have seemed unbalanced but you kept going even if nervous. Maybe you have someone on the other side who reached out their hand for that last jump across. You make it! You celebrate.

Yes, attempting to make the jump seems like a quicker way to get across. However, it is the steps you put down to slowly make your way and perhaps leave steps behind for others that is the most consistent.


Steps we need...
As a PATINS Specialist, I have the honor to work with specific school districts who are recipients of our AEMing for Achievement Grant. Through this grant, school districts assemble a team to develop a sustainable system for the acquisition of Accessible Educational Materials (AEM) for their students in a timely manner. They are essentially creating a path, much like the rocks and logs, so that all of their teachers can get across and know how to ensure that all of their students receive their needed accommodations. They are setting the groundwork for current and new staff to know the why and how of AEM. Building those steps is key for long term success.
More steps needed…
Students who qualify for AEM, assistive technology is often an element for access. Which also means there is a need for implementation of new accommodations for students. This could be new assistive technology, new schedules, new devices, new strategies, etc. Oftentimes we get so excited for our students to succeed, we hand over new ways so they can quickly jump into the new...when in reality, it is the steps between that will bring potential proficiency and consistency. Not to mention, those steps create opportunities for our students to succeed. These are all skills that need to be taught. It can be the difference between students embracing their support for learning and students who get frustrated and give up.
Does your school district have accessibility and AEM policies and procedures in place? If so, do you know where to find them? If you are unsure, have you asked? Do you know what a Digital Rights Manager (DRM) is? Do you know who your DRM is in your district? Are your students receiving accessible materials in a timely manner? Are you intentionally teaching your students how to use their assistive technology accommodations?
PATINS-ICAM staff can certainly assist you in developing those essential steps to support all of your students. We can help ensure that accessibility is in the forefront from start to finish… Contact us.
While hoping you have superhero jump strength to jump across any barrier you may cross sounds pretty awesome, it's when you lay out those tiny steps that can get you to the other side more consistently. A little more work upfront can alleviate so many unnecessary barriers for our students. Our students deserve it.
While I have zero doubt we will end up with a few more soggy shoes in the future, let's just be mindful that we will always make sure that those behind us can get across.