Synonymous [Definition]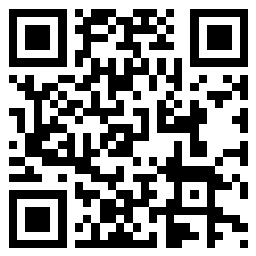 Artist Name
-
Recording-of-blog-15-Sep-2022-Crecelius.mp3
Every year I have the pleasure of writing my blog the week of Mexican Independence Day on September 16. And no, I am not confusing it with our beloved Cinco de Mayo, a holiday to celebrate the removal of France's support of the Confederates via Mexico during the Civil War. This year our family has a bilateral celebration as my husband got his U.S. citizenship. We have proudly been flying our U.S. flag since the day he got his naturalization papers and on September 16th we will proudly fly our Mexican flag in its place.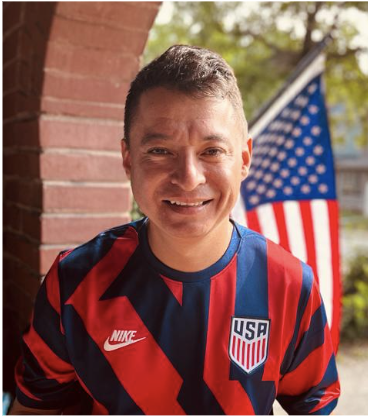 As we navigate the life of a bilingual, biliterate, and bicultural family, one of the most important things for us is to honor and celebrate both U.S. and Mexican traditions, language, and culture. Oftentimes we have to choose between the two instead of simultaneously representing both. When this happens we have to be cognizant of how to bring both back to the forefront of our lives or balance spotlighted time for each.


[Image: Hugo, Amanda's husband,wear USA jersey, smiling with U.S. flag in background]
When we travel to and from Mexico different documentation is required. Passports, resident cards, visas, and tourist documentation; we've had them all, folks! These powerful papers indicate our status and our qualifications for privileges, responsibilities, and regulations. Without this documentation we would not be able to enter into either country and there would be no defined representation of our mutual commitment to individual and/or nation.
Although students are not defined by paperwork that they carry in school systems, the Individual Education Plan (IEP)/Section 504 Plan/Individual Learning Plan (ILP) often referred to as English Learner Plan, represent a similar promise from the school to make sure that the student is provided resources, accommodations, supports, services, and opportunities to succeed. The IEP/504/ILP are all legally binding documents of which school staff are responsible for identification, creation, and most importantly, implementation.
This documentation follows a student through grade transitions, school transfers, and ultimately to independent living/employment/higher education, making it similar to the documentation required when traveling from one country to the next. Each of these documentation forms have different core purposes. All of them are living documents in need of regular updates, as students' skills and abilities change, placement changes, technology changes, etc. Just like our balancing of bicultural life-- when one culture will falls back to bring the other to the forefront, these documents and their purposes might not always shine simultaneously, but they concurrently exist.
This can often happen when schools move towards Universal Design for Learning (UDL), which is something to celebrate. Many schools in Indiana are leading the way in UDL by creating their own Accessible Educational Materials (AEM) for students and providing school-wide accommodations, including Assistive Technology, (AT), such as text-to-speech and dictation.
While these are impactful and noteworthy actions, the spotlight has to re-adjust for students who formally only had access to these supports through IEP/504/ILP. Meaning that through the implementation of UDL, these students will benefit from an inclusive classroom in conjunction with continued documentation of their required services, accommodations, and specialized instruction. When these occurrences happen simultaneously, balancing the spotlight honors both inclusion and specialized needs.
As we move toward a more inclusive school environment through UDL, remember that documentation with necessary AT and AEM is still part of equitable access for all. They can exist synonomously.
Related Webinar:
5 part series: AT in the IEP
Part 1 and Part 2 on September 29, 2022
Register:
AT in the IEP: Getting the Money