Books, yes, real books!
If anyone has viewed my blogs, you know that my subject matter is family, primarily my grandchildren. Oh, sure I mix relevant content to school and the like, but I have shared a lot on the subject of reading.
My very first blog was "Mimi, would you read me this book?". That was in April 2018 and it has been almost three years ago since my grandchildren sat on Mimi's lap as she read to them.
Fast forward and over the past three years my school-age grandchildren have been reading to Mimi. The three oldest grandchildren, Dean, Logan, and Kenzie have found reading to be a window of information, anticipation, and excitement.
Interestingly, all three have access to technology provided by their school and what is available at home. All three however have found that their mode of choice is books, yes, real books! The ones that you hold in your hands.
Technology is amazing when you think that you can have hundreds, if not thousands of books available almost instantaneously. eBooks are readily available at your fingertips, just waiting to be pulled up.
We can change an eBook font, text size, background. We can highlight, bookmark, take notes, and even have it read aloud to us. Can a real book do all that? Or do we want it to?
This blog was inspired by a Facebook post I saw recently. It was an image. The more I looked at it, the more I thought about my grandkids and their choice for a book, yes, a real book!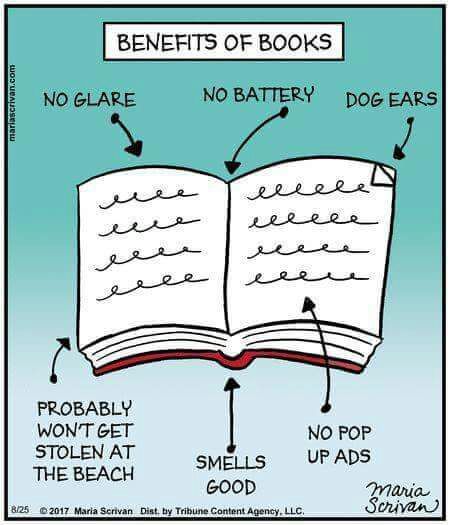 There are arguments for and against either mode, but in the end, it is a personal choice or preference, call it what you like.
It fills Mimi and me with delight and satisfaction (particularly Mimi) that the simple "Mimi, would you read me this book?" would open a world of information, anticipation, and excitement for three inspired grandchildren.