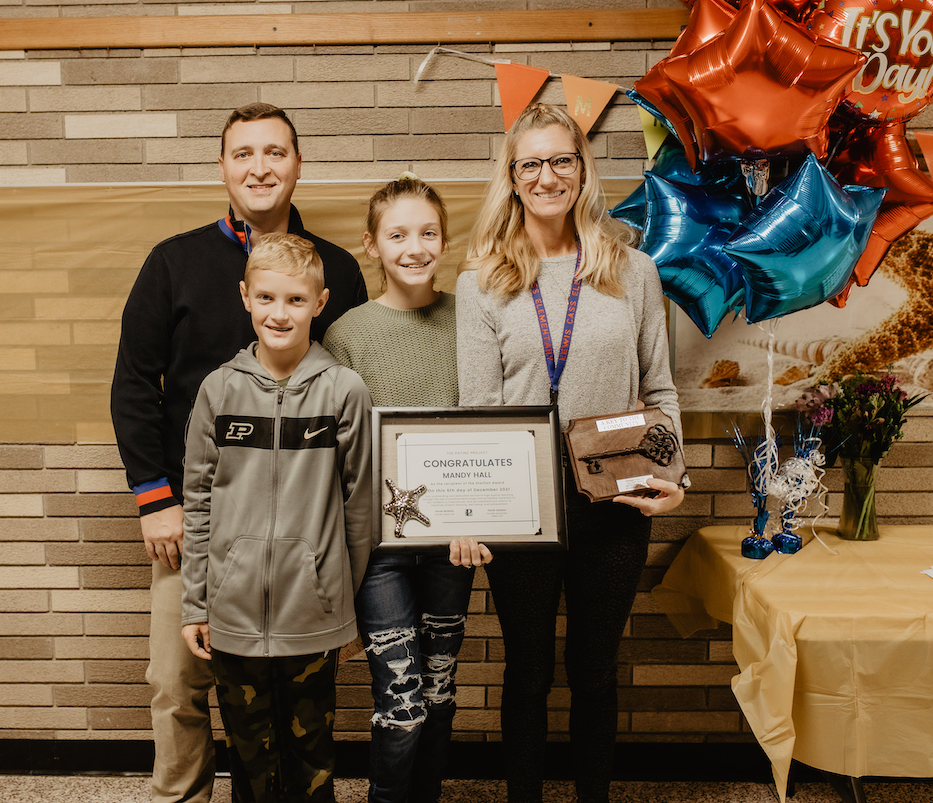 As educators, we are all quite aware of the many reasons it's challenging to keep pushing on, especially right now. Rather than spend even one more sentence reiterating those reasons, however, I want to emphasize the reasons it's so critical that we don't stop moving forward, that we find ways to re-kindle the fires that fuel and warm us, that we remember there are people who need us to do just that, and that we will likely also need someone else to do that for us at some point in our lives, as we are all inevitably Temporarily Abled.

It's been a good while since I've had a guest blogger. In fact, it was August of 2019 when Beth Poss graced my blog with her wisdom on designing and decorating a classroom with more function than form! ...definitely, a read worth revisiting! I'm pretty picky when it comes to sharing my turn to blog with another writer. It was a pretty easy decision, however, when I learned about the most recent PATINS Starfish Award winner, Mandy Hall, M.S. CCC-SLP! All Indiana educators, administrators, related service staff, and all other school personnel are eligible for this award that is presented to the super heroes who consistently go above and beyond to meet the needs of all students through Universal Design for Learning, the implementation of Accessible Educational Materials and Assistive Technology, in order to be most meaningfully included in all aspects of their educational environment! Mandy Hall absolutely embodies all of this and while we wait in eager anticipation for her official Starfish Award video to be released on PATINS TV, she has most graciously agreed to guest-blog with me this week! Mandy has worked as a speech-language pathologist for sixteen years serving students ranging from preschool through high school as well as volunteering her time to support the communication needs of adults in her community.
"One busy evening at work (summer job) led an unexpected customer to me. Our eyes met and she immediately looked so familiar. It was Karen, Tony's mom! I remembered her son from my own grade school when I was little! He was the young boy who carried around 'that thing' because he never spoke. I never knew the name of it, or got to use it with him, but I now know the importance of those things! Anyway, I remember not seeing him very much; he was always in the smaller room down the hall, with "that bald teacher." I also now realize the extreme importance of inclusion!
Karen looked at me and said, "I heard you're the girl I need to talk to!" Her son, Tony, is now thirty four (oh my gosh!) years old. Karen shared that he still lives with her, and that he is still unable to verbally communicate with his mouth. I shared with her that I am, indeed, a Speech-Language Pathologist (SLP) and that I love helping people learn to share their voice through Alternative and Augmentative Communication (AAC)!
Working with learners who have intensive needs can be very tough, and sometimes you get to feeling like it's never enough, or questioning how you will ever be able to make a difference. Progress can often be slow, but the (SLP) life is fast paced! It can be easy to lose your direction, your passion, your spark, and to feel like you're drowning in frustration and piling tasks. There are some keys though, that I want to share, to keeping your drive strong, your passion thriving, and the outcomes with your learners trending upward! Mentorship, collaboration, the support of a partner, family, continuous learning and development, community resources, and celebrating the small wins each day.
Fast forward - I would finish my day at school and began visiting Tony every Wednesday evening to work with him using an AAC device. I will say that magic happens at their kitchen table on those evenings! Well, perhaps not magic, but many small wins that are celebrated with vigor! Tony and I share many moments of joy, filling my heart, his parents' hearts; and Tony is communicating! I quickly realized that I was getting my 'spark' back through each of these small wins with and through the support of this family and them with my support! Oddly enough, sometimes it's the finding of extra work like this, that can reignite the passion! This includes the sharing in joy from our littlest students, at 3 years of age, to adults at thirty four plus! First words, first moments of experiencing in learners that eagerness to communicate and a readiness to learn; the first time parents and caregivers are hearing and seeing their loved ones communicate their feelings, their wants, their preferences in life!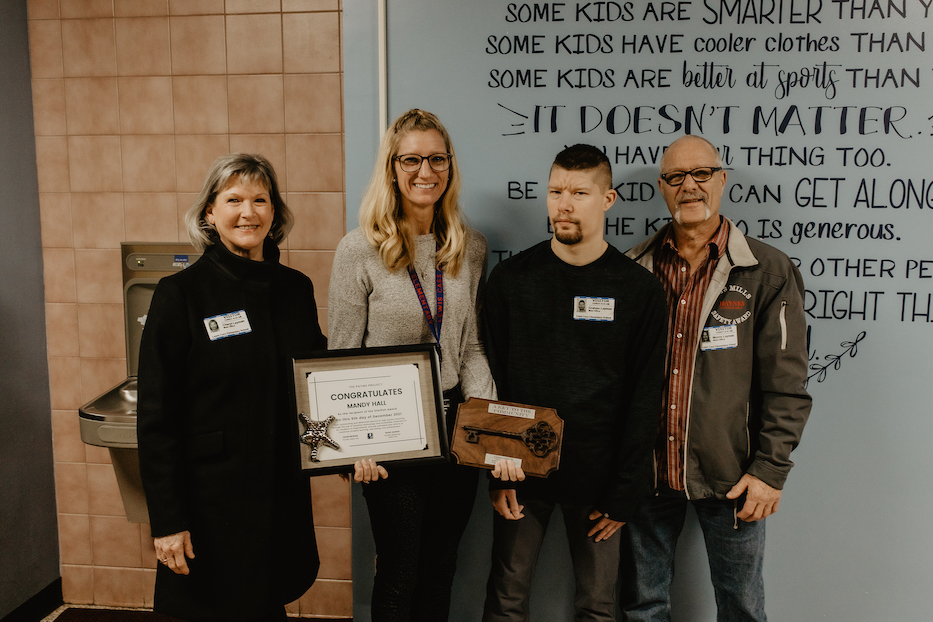 Reaching those milestones to be able to share in those particular joys with other people isn't usually an easy task, that's for sure. It takes an entire team, which can include SLPs, SLPAs, teachers, OTs,
parents, administration, support staff, and community partners! You just have to be all in and open to utilizing them all!
For me, it all started with an amazing mentorship, with the incredibly skilled SLP, Cathy Samuels. I was an SLP Assistant for her. She showed me the ropes and I witnessed the powerful and moving changes she was able to initiate with kids. I wanted to be able to do that! I remember navigating through our first AAC user experience, which was uncharted waters at the time, and we felt like it was just too complicated for us. Paintbrush man, a bucket, a pot boiling? What are these pictures and how will kids ever figure this out? Well, they do. And they do it beautifully. We doubted initially, and they proved us wrong over and over. This may just have been the start of me embracing continual life-long learning, professional development, and not capping possibility!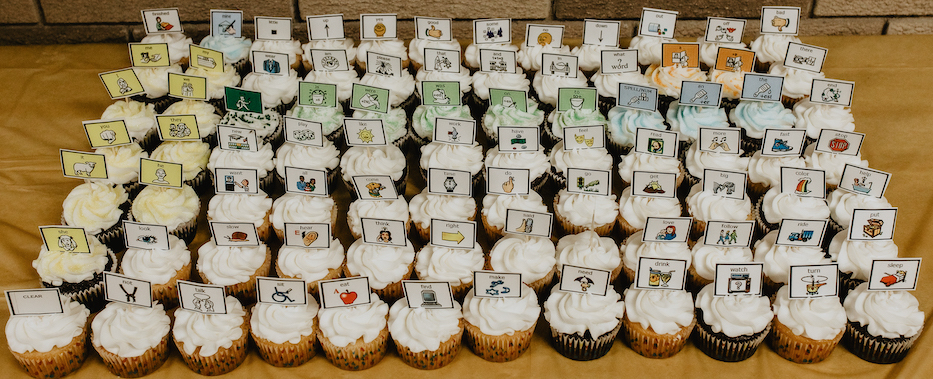 The tables have now turned. Me, Cathy's former SLPA, finished graduate school and became an SLP myself! In turn, I then find an irreplaceable SLPA to work alongside me; my own sister! Without my sister/SLPA, there is absolutely no way that I could do this job. She jumps right in with some of the most inspiring bravery I've every seen, to help with any and every group of learners, any level of need, and has also found a love of working with kids in their AAC journeys! Her shared passion, drive, and support of me, has allowed so many of the kids we work with, to be true communicators, which in turn, feeds my 'spark' even more! Find those people around you who support you and believe in the work that you do and utilize them!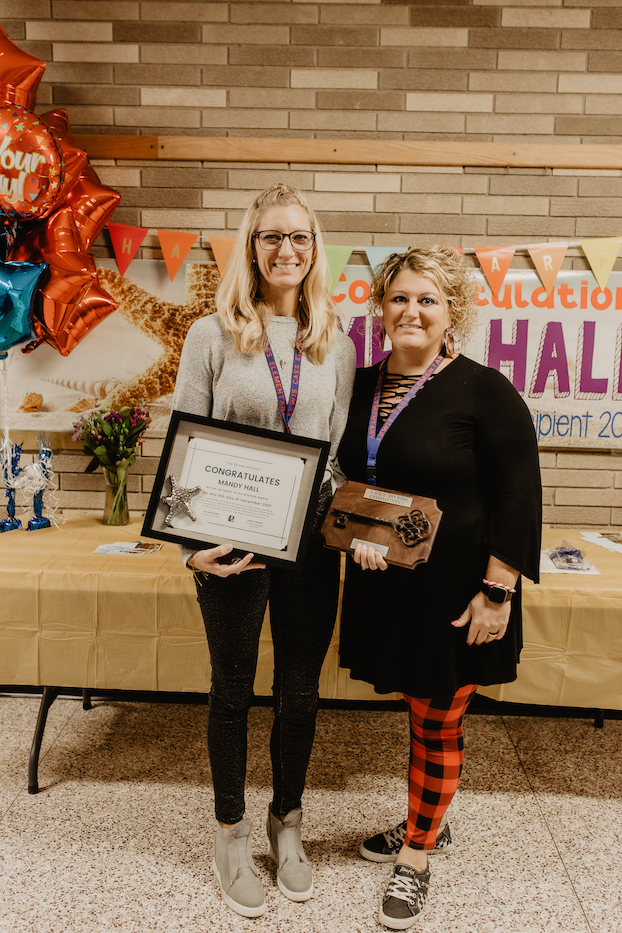 Helping people, kids and adults, obtain their own communication device can certainly be challenging. Writing funding reports, fighting medicaid, writing appeals, attending appeals hearings with attorneys and parents; all to fight for a person who is unable to tell us their basic wants and needs. The frustration with that, easily reaches high levels and there are times when giving up seems like the only option, and sometimes it's easy to forget about the resources that are available to you, but critically important to those people you're serving!
A family shared with me a foundation that is now, near and dear to my heart, and many of the families we serve here; Anna's Celebration of Life. When devices have been denied funding for various reasons, this foundation has pulled through for us and graciously gifted communication devices so that our learners voices can finally be shared! One young girl's short life on this Earth, is now changing the lives of so many others with exceptional needs in Indiana. Brad Haberman has built a phenomenal foundation that provides to so many children; including 4 of our own here!
The PATINS Project of Indiana has also helped in big ways! Learning of PATINS, a few years ago, I was able to acquire items from the Lending Library for 6-week loans, for free! I was reminded of all the wonderful things PATINS does this past Fall. I was able to attend their 2 day Access To Education conference, learning, listening, and taking in so much useful information! I'm not afraid to reach out, ask for help, and request devices for loan. How do we know what our kids can and cannot do unless we try as many possibilities as we can find? ...and how do we possibly do that without organizations and services like PATINS! That's the beauty I have found through PATINS. Their support and understanding goes far beyond the loaning of a device or the provision of an accessible material. It's the implementation support, the follow-up, the training, the feeling of someone holding my hand through the process if necessary, that makes all the difference! PATINS has allowed for some of my learners to figure out that an expensive speech generating device is just too heavy, and that the keyguard is better than a touchguide, and that headpoint access, while exhausting, can work! We learned through two loaner devices that one particular student needs a lighter, more accessible device with special features that cannot be accessed through an iPad, for example. That trial and error process simply wouldn't be possible without PATINS!
Circling back to Tony, it's tough to realize, after 34 years and multiple therapists and educators, Tony was only able to communicate with two people (his mom and his dad). I am going to do my best to make sure that Tony gets his forever voice; to keep and never have to return. Though you may not be able to reach them all right away, if you can change the life for even just one by recognizing, facilitating and encouraging communication, then that one will make you want to dig and reach even harder to find the next! Seek out mentorship and try to recognize it when it falls in your lap even if it might seem like a challenge to your current way of thinking! Share the accountability and the responsibility with your team, partner, family! Seek out and utilize the resources that already exist and are so eager to serve you, for free, like PATINS! My goal; to be able to make sure that all of my learners find and have their voices before they walk through their school's door for the last time."

While Mandy is super-busy, I have no doubt she'll do whatever she can to support you in your own journey to support others! Please reach out to me if you'd like to be put in touch with our latest Starfish Award Winner, Mandy Hall! And... if you know someone who's also doing inspiring work to include all students meaningfully, please don't hesitate to nominate them for a PATINS Starfish Award of their own! You can also learn about the past 13 Starfish Award Winners!

For now, I'll leave you with an email I was sent back in April of 2018, from a Director of Special Education in Indiana. It's an email that I'll never forget and it absolutely reinforces the passion, dedication, and urgency that Mandy Hall represents. Thank goodness someone thought to borrow a speech-generating communication device from PATINS near the end of this 3rd grader's year, but... what about all the things he never got to share during the previous 8-9 years of his life... things that we'll never get to know. Stay passionate, stay eager, driven, fighting for those who need you right now, and using the resources around you! PATINS is here to support you!