By now most of us know that the 3 categories of a print disability specified by the IDEA are 1.) Vision Impaired, 2.) Physical Disability and 3.) Reading Disability, such as dyslexia. Since technology, teaching strategies, and universally designed classrooms make these disabilities navigable, I prefer to call them differences when possible. The first 2 typically are evident at birth, so the child will enter school with a good deal of documentation of their learning needs concerning the condition.
The most frequently identified reading difference, dyslexia, is one of the most researched and documented conditions, affecting 20 percent of the population (1 in 5) and represents 80-90 percent of all learning disabilities.
Here in Indiana, Senate Enrolled Act No. 217 was signed into law in 2018, which requires Indiana schools to develop and implement specific measures regarding dyslexia. In response to that, the Indiana Department of Education (IDOE) has written and posted several guiding documents to help schools and parents understand and meet the tenets of this law.
As indicated in the guide entitled Dyslexia Programming Guidance for Schools a parent may request that the student receive a formal educational evaluation from the school. After the evaluation, if it is determined that the student requires special education services to successfully meet their educational needs, then the case conference committee (CCC) will assemble to determine if the student has a print disability, in this case, a reading disability. If the answer is yes, then the student requires accessible formats to access the curriculum. In the Individual Education Plan (IEP) a reading disability is indicated as an SLD (Specific Learning Disability) in the Area of Reading.
The following tips will guide you in serving students who have a documented print disability. Also, the Indiana Center for Accessible Materials (ICAM) staff has posted a guide to clarify the AEM process for the CCC that explains DRM (Digital Rights Manager) and teacher tasks in detail.
With the new partnership between the ICAM and Bookshare, ICAM staff can search the Bookshare library and place those requests for you, if a needed title is not in the ICAM repository.
For the ICAM to fully support Indiana schools as they meet the AEM needs of their students, all students identified with a print disability must be registered in the ICAM.
The PATINS Project (Promoting Achievement through Technology and INstruction for all Students)/ICAM services are free to schools and grant-funded by the state. Therefore, by using the ICAM, schools are facilitating the provision of services to Indiana schools by adding to the data that PATINS presents to the state.
If you are a DRM, please copy/paste this DRM Badge into your electronic signature to identify yourself as a DRM. Also, enlarge the badge, print and hang it outside your door, then take every opportunity to explain to others about AEM, the PATINS Project (Promoting Achievement through Technology and INstruction for all Students)/ ICAM, and the IERC (Indiana Educational Resource Center). Becoming a DRM requires an appointment by a school's superintendent, or their designee, and training.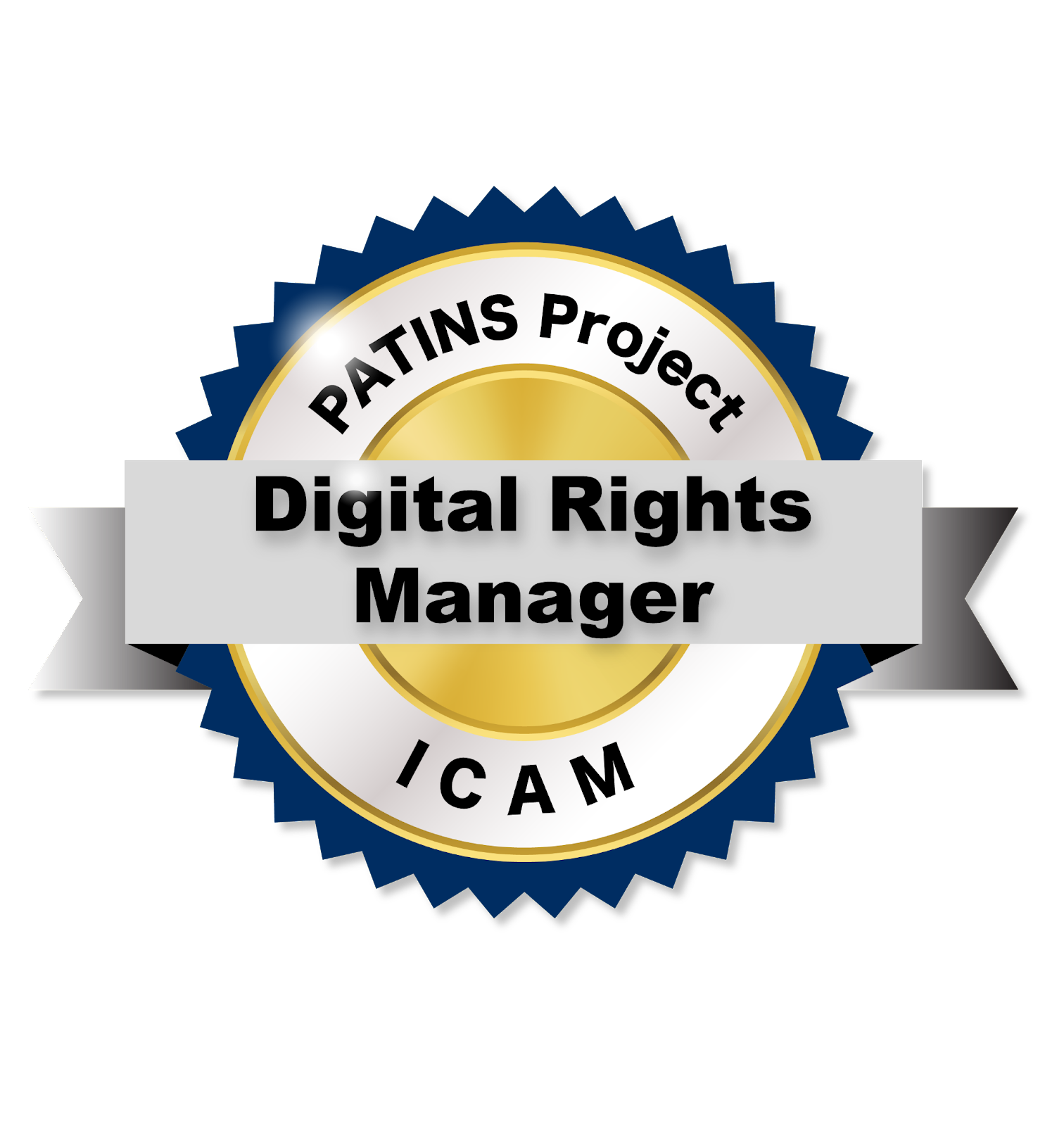 The IDEA (Individuals with Disabilities Education Act) 2004 states that accessible materials must be available to qualified students in a "timely manner" which means at the same time their peers receive their learning materials.
When to place orders:

For VI orders of hard copy Braille and Large Print, orders should have been placed in April of this year. If you have received orders since then and for any future orders, enter those as soon as you get them. The IERC (Indiana Educational Resource Center) and the ICAM work very hard to help you meet "timely manner", including for orders placed throughout the school year.
For orders of ePub and PDF from the ICAM repository, enter those as soon as possible so we can address unforeseen snags.
If you need a title from Bookshare and/or audiobooks from Mackin, you will order those through ICAM Web Ordering, as follows:

1. As a DRM or teacher registered by a DRM, log into ICAM Web Ordering.
2. Choose Make Special Request.
3. Fill in all fields that have an asterisk*, indicate Bookshare or Mackin in the note field, and submit.
If you need assistance at any time, please contact the
ICAM Staff
. If you would like to become a DRM, we will support you every step of the way.
Thanks so much!