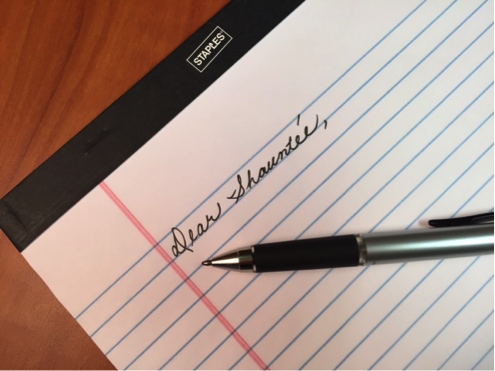 Dear

Colleague

** Student ** Letter
---
Dear Shaunteé,
You've been on my mind quite a bit lately. I'm writing these words in an attempt to make sense of why that is. It's been a long time since our paths crossed.
I came to your classroom as a first-year teacher. It was a third grade, full inclusion classroom, with 43 students crammed in the room. You might not remember the first part of the year because you weren't there very often. It was absolute chaos. I don't remember much of it myself. The class number adjusted to 35 students by the end of October but there was still plenty of chaos.
As for you, well, you could often be spotted outside the classroom window on your bike, riding furiously up and down the sidewalk. You would ride up close to our classroom window and laugh wildly as if to mock those of us trapped inside the four walls you detested.
I was told by a few of the more experienced teachers there was "just no getting through to Shaunteé." They would say to me, "You need to focus on the ones you
can
help, starting with the ones who actually
come
to school. Just concentrate on the ones who are
teachable.
"
I knew those words weren't true. I wanted to be strong enough to fight upstream against that trending mindset. But to be brutally honest, it was usually easier when you didn't come to school. Even as a new teacher, my observation abilities were pretty astute – our system of school wasn't working for you.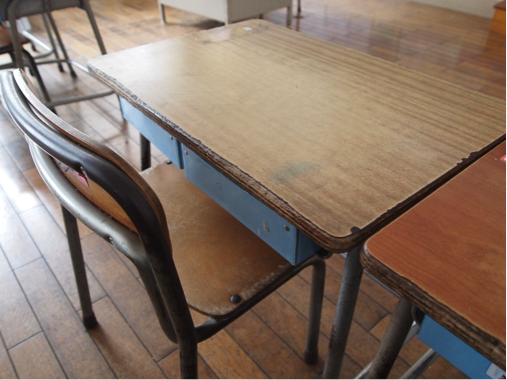 You had few connections to anything that happened at school.
Your records branded you as non-communicative, non-verbal and non-performing in most areas. You didn't use many words but you did communicate your likes and dislikes on more than one occasion. You liked numbers and shapes. You liked figuring things out. You liked riding your bike. You didn't like being cold. You didn't like books. You hated sitting at your desk.
I had realized very early on that school was no joy for you, but it didn't take long before I felt as if I'd exhausted every option for making it better. I fought harder some days than others; sometimes I fought for you; sometimes I just fought not to fight against you.
I know now that so many of the struggles – yours, mine and ours – were struggles that fundamentally shaped my teaching practice. I also know that a portion of those struggles came from me trying to fix you rather than honor you, from focusing more on students blending in rather than belonging, and from valuing an ideal classroom more than an effective learning community.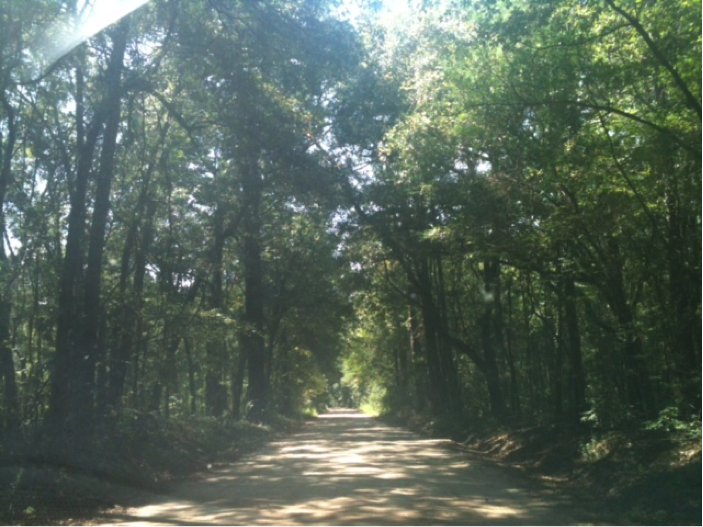 The process of looking backward and reflecting on our experience has helped me envision experiences for teachers and students that are more impactful, intentionally designed and thoughtfully executed. As I've become immersed in
Universal Design Learning (UDL)
, I've figured out why you've been on my mind so much. If your school experience had been framed through the UDL framework, you might've found more reasons to come
into
the school instead of riding
past
it on your bike.
I know UDL wasn't around when you were in my class so let me explain briefly. UDL is a framework for guiding educational practices that reach
all
students in the classroom. This framework acknowledges and accommodates the
variability
of learners; it negates the notion of "one size fits all." Goals, assessments, materials, and methods are designed with consideration for
all
learners. The principles of UDL necessitate that students have options and multiple ways to engage, flexibility in the way material is represented and offered to them, and choice when determining how they respond and express themselves.
The UDL framework honors the belief that all students can learn and achieve.
Imagine having options as a kinesthetic learner, allowing you to move and explore the space around you. Imagine having the choice to build, take apart and design things using a variety of textures, objects and mediums. Imagine having access to learning opportunities just like other students. Imagine being supported to express yourself in ways you never thought possible.
Imagine wanting to come to school, and being valued as an important member of the class.
Am I thinking unrealistically or dreaming the impossible?
I don't think so. And I think you'd agree with me.
Sincerely,
#ThxShaunteé

P.S. PATINS Specialists are here to help you with your big (and small) steps to change the world for your students!