Deaf/Hard of Hearing
---
PATINS Specialist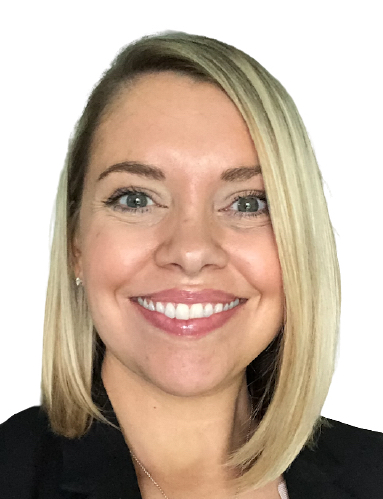 Katie is a specialist with the PATINS Project concentrating in the areas of deaf/hard of hearing and transition: primary age. She is a professionalized deaf educator and published author with experience in a variety of settings including itinerant, teacher of record services, educational consulting, preschool, e-learning, K-12 classroom, assistive technology, accessible educational materials, universal design for learning, and post-secondary teaching experience.

Specialty Areas:
Deaf/Hard of Hearing
Google/Chrome Accessibility
Contact:
---
Resources
Use this sample language to help adapt policy for your school district to provide captions and transcripts for all students to implement in universal design for learning and provide accessible educational materials for all students.
This is an open crowdsourcing caption resource. Please suggest tools that you like to use for captions in the classroom and beyond.
Resource lists for Deaf Educators to add and share their most current resources with other Deaf Educators.
Looking for a fun activity for young students with hearing aids?
Try out the free app QuiverVision and check out their Leo the lion with Phonak hearing aids and Roger™ system coloring pages. Young students will love interacting with Leo!
Apple CLIPS App
Free App that captions speech as you record video!


Captioned Media for Schools



"Fully funded by the Department of Education, Streaming TV and Movies, DVDs, Interactive Media, Resources, and more. We're here to educate students with sensory disabilities, along with their parents and teachers. Our major network-produced, educational content is carefully customized to serve the needs of K-12 students, as well as adult students studying to meet the needs of blind and deaf students."
American Sign Language K-12 Standards
Download a complete set of the K-12 ASL Content Standards, including the introduction, the Anchor Standards and grade-level standards, the glossary, and the references.
More Resources and Tools added often!
---
Training
All of the trainings below can be requested by emailing me at any time. You can find additional training sessions provided by the PATINS team on our Professional Development Guide.
New School Year, New Student: Prepping for Your New Student Who is Deaf/Hearing of Hearing
A new school year brings many new students with amazing gifts to your classroom. This presentation will focus on considerations you may need in planning for a student who has hearing loss coming to your classroom. Topics will include FM/DM systems, classroom acoustics, communication considerations, and possible accommodations.
DHH in the UDL World
Universal Design for Learning (UDL) is a way to make sure ALL of our students have access to the grade-level curriculum. In this webinar, we will take a look at Universal Design for Learning and considerations for our students who are deaf/hard of hearing in your classroom.
Three-Part Series, Primary, Secondary, and Families: UDL Planning for Language Differences (including Multilingual and DHH)
This is a three-part series with a focus on Primary, Secondary, and Families. Each presentation in this series addresses the need for the three guiding principles of UDL: engagement, representation, and expression along with the integration of assistive technology specifically to address the challenges and needs of bilingual/multilingual and/or DHH. Educators will walk away with current best practices and practical applications to guide the creation of universal designed lessons and physical classrooms while implementing assistive technology to meet bilingual/multilingual and/or DHH students' needs in today's general education classrooms. Each part in this series has a duration of thirty minutes.
Additional Support
Looking for suggestions on hearing assistive technology (HAT) or providing equitable access in the classroom?
Katie provides consultations to public K-12 schools. Please fill out the DHH consultation form to get started.
Looking for no cost professional development via in-person or e-learning?
Katie provides training in hearing assistive technology and deaf education in a variety of settings statewide.