My father once lightheartedly referred to me as a "geek" when I was eleven. I burst out crying in shame. Through my tears, I was able to defend myself:
"I'm not a geek. I'm an imaginative nerd!"
And I am.

The Merriam-Webster still defines nerds as "

an unstylish, unattractive, or socially inept person;

especially

: one slavishly devoted to intellectual or academic pursuits."

Ouch. I'd challenge anyone to see the positive and powerful side of that definition.

I've watched every episode of Star Trek that's ever aired. Even the cartoon series. I attempted for a week to live and cook as if in the 1880's (not any other decade, I researched). I love computer games, paper crafts, tabletop gaming, and the construction and design of roller coasters. I tried to code my own breed of digital dog to live on my computer before my parents relented and got us a real dog. My dad will list this as one of his proudest moments as a parent, although my digital frankendog only had a body and a strange floppy nose. There was not a single person in most of my childhood that liked anything that I liked, so I learned the life lesson of needing to a) expand my interests if I wanted to keep friends or b) be an ambassador of my favorite things. Thanks to my nerdiness, I have made a career out of it: have you and I talked about how AAC can change a child's life? Many of you have nerded with me about language and access!
I haven't always wanted to be a nerd. Teenage years were rough, and there were some awkward moments, even as a self-assured adult, when colleagues would voice grievances such as:
"He's fourteen years old, he needs to gain interests in age-appropriate things. No one's going to want to talk about Disney princesses when he's an adult!"
I was silent and embarrassed, because, well…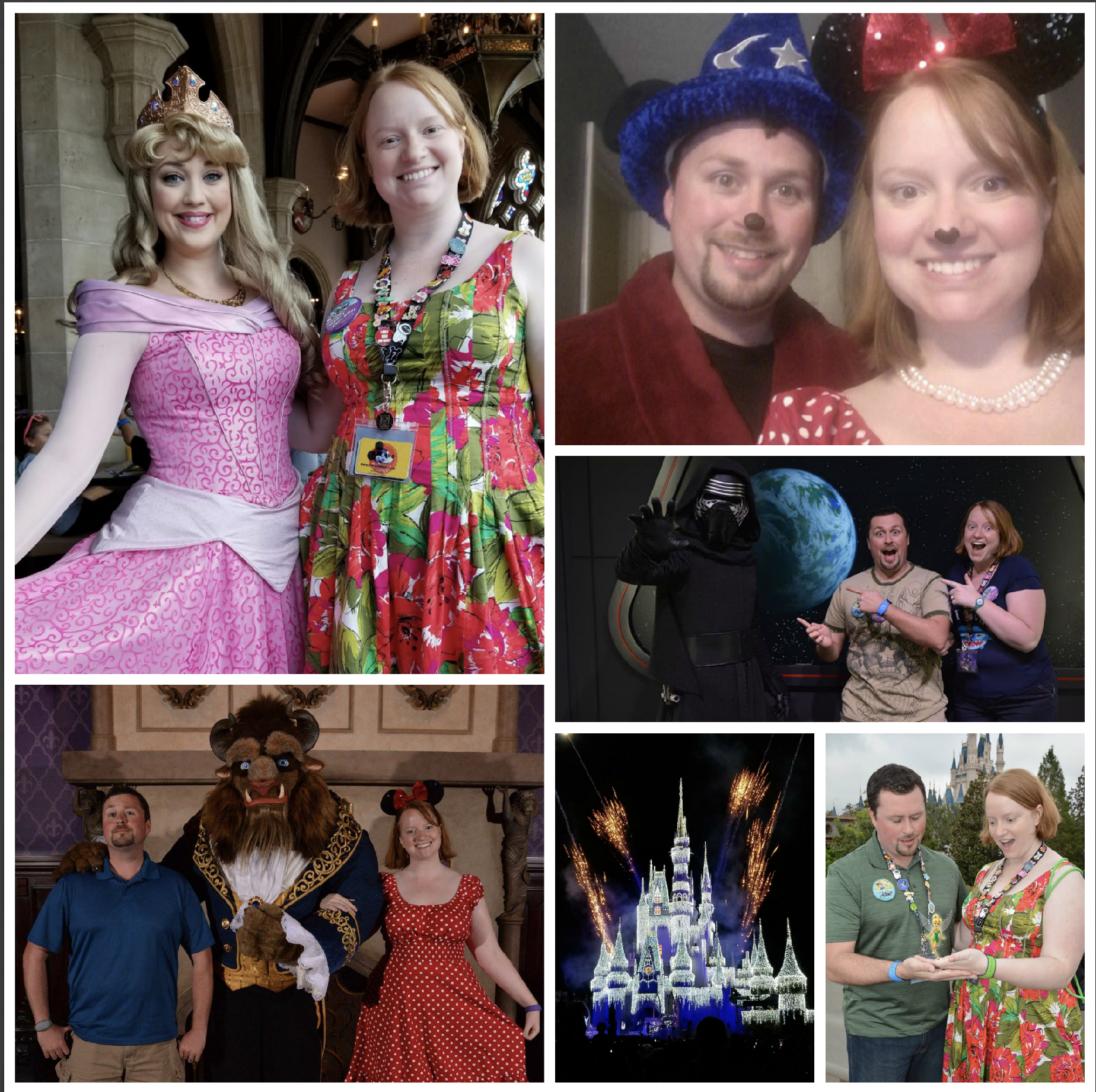 If this student lived at my house, that's all we would talk about! My husband and I make annual pilgrimages to the Cinderella's castle. We make costumes. We watch Disney movies at least once a week. We've rated our favorite princesses and villains and dare you to try to beat us at Disney Scene-It.
Why? Because we're nerds! We love it; it's fun. It's also powerful.
Whenever I felt a little burnt out in my job, I just infused a little of my nerdiness into it and I felt renewed. Dressing like Batman or decorating with Star Wars or making a Pokemon literacy activity: they were talismans in my work and the source of my power to get through a tough day. If I could find the source of my student's superpower, it was like striking oil. I still have tubs of Thomas the Tank Engine and Indianapolis Colts and country music star, Travis Tritt (that one was hard), materials. They were my magic wands of engagement.
In my old school internship journal, I have about 50 pages of me angsting over one student, "Mike." To sum up those 50 pages: Mike hates coming to speech therapy and ignores me, head on the table. He doesn't make any progress. I think he hates me.
One day his teacher mentioned he was making imaginary phone calls to someone named Gary, and the puzzle pieces clicked in my mind. I had found his talisman, the kryptonite to my engagement problem: SpongeBob.
Therapy took a detour to the pineapple under the sea and we were in business. Armed with his nerd power and friends, SpongeBob and Gary the Snail, we were conquering phrases with multiple words! Adjectives! Appropriate turn taking! The entire day (and my opinion about staying in the schools after graduation) had turned around.
Our superpowers come from places unseen: the love of our family, our memories of exceptional experiences or talents, a cartoon that makes us feel happy. In these last few days of school, I hope you don't lose sight of where your superpower comes from and how you've used them for good for so many around you. Wave that nerd flag high.