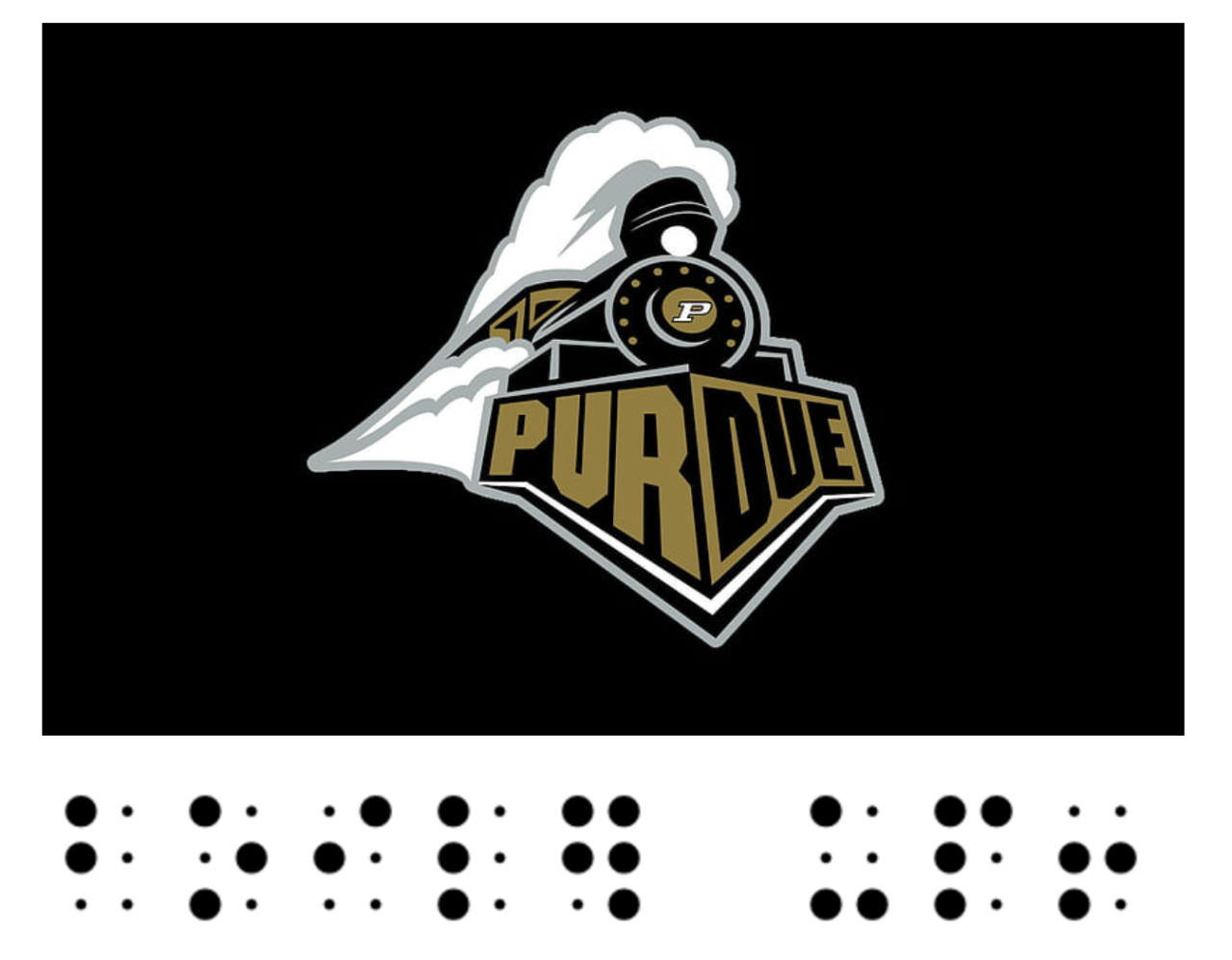 Walking out of the Y the other day, a stranger held the door for me, and, commenting on my sweatshirt said, "It's a great year to be a Purdue Boilermaker!"
"I know!" I replied, "you've heard about the microrobotics work they're doing for accessibility then!" She looked at me, her enthusiasm switching to puzzlement, then she walked on in, and I walked to my car, shrugging.
She must have been talking about Dave Schleppenbach, giant in the field of STEM accessibility for the blind, and CEO of Tactile Engineering, right? Because the news coming out of his lab in the Purdue Research Park is what this PATINS specialist for blind and all of my teacher colleagues have been waiting to hear for two decades. He's like some kind of superstar athlete getting double digits in all the categories. It's like we're going to finally have a shot at winning it all!
To give you some reference as to why this feels so monumental, when I started in this field teaching science at the Indiana School for the Blind and Visually Impaired in 1996, electronic braille displays were brand new. Essentially, a student who used braille for literacy had an alternative to paper braille–a device that had plastic pins that mechanically popped up and down into the braille code under their fingers. The main limitation, though, was that due to the expense and size of the mechanisms needed for each braille letter, the student could only display 40 cells (letters or spaces) at a time. Usually less than one sentence.
Whole books worth of information (and soon after, access to the whole world through the web) awaited in their device, just like inside their sighted peers' phones and tablets, but they could only access 40 cells at a time. For sighted folks it would be like



Could you imagine taking a comprehension test visually where you had to navigate with a tunnel vision window 40 characters wide seeking a word or answer? Or try to interpret data in a table without being able to see trends instantly?
Since that time 27 years ago, I've attended yearly assistive technology conferences and expos and toured the exhibit halls looking for the breakthrough in science and technology that would allow braille readers to have a full page display that cost less than a million dollars.

Promising players would appear–usually a PhD candidate who won an award for an innovative idea for haptics or air-based braille puffs. They would slam dunk their presentation and my hopes would rebound. I would get excited cheering the team on, but the person must have headed on to a more lucrative contract in a more lucrative industry, like some college basketball star heading to the NBA. Ugh. Their ideas never materialized into a device.
Little did I know, Dave and his colleagues at his company have been quietly plugging away at this problem for the past decade, producing lab equipment for the blind along the way.

They even dared to dream of a device that not only produced a full page of braille, but one that could instantly produce tactile graphics with animation. Animation? You mean the students I'm working with will be able to access games too? Time to buy that Dave Schleppenbach poster to hang on my office wall!
The key was finding teammates in microrobotics engineering who could develop the tiny robots to build many tiny mechanisms for the braille cells. Does this sound like magic to me? Yes. Do I understand it with any depth? No. Did I just stand up and belt out the Purdue fight song for all the unsung Purdue engineer "heroes and their victories?" Yes, yes I did sing "all hail!".
Not only will this be a game changer for students in Indiana, it will also create new jobs for Hoosiers who will control all the microrobots to make all the devices for blind folks throughout the world. The excitement must be contagious as I've seen so many Purdue hats, shirts, and social media posts in the last few months.

Most importantly, it will open up doors of access and independence for students with blindness who would like to pursue a career in STEM--or just be able to see a whole page of text at once! I'll be celebrating this victory for a long time.